A guide to visit the best beaches in Europe
In this article you will discover 16 of the best beaches in Europe, and you are going to be surprised by how amazing they are.
8min
People usually think about tropical islands when they talk about the best beaches. It's not usual to think about Europe, but it's a mistake, because this small continent has a lot of beautiful beaches to offer.

Europe is small but such diverse, and so are its beaches. You can find every kind of beach you like: "tropical like" beaches, wild beaches, rocky beaches, sandy beaches, cliff beaches...
So, let's see the best beaches in Europe, and if after reading this article you start craving a beach vacation, you can subscribe on Worldpackers and enjoy free accommodation by the beach!
Best beaches in Europe: Southern Italy
When talking about European beaches, a country that always comes to my mind is Italy, because in its southern part you can find some of the most beautiful beaches in Europe, or maybe also in the world.

So let's begin this list with the best beaches in Italy.

1. Rabbit beach, Lampedusa island
Rabbit beach has appeared on the list of the most beautiful beaches in the world, and it's not hard to understand why.
It is a stunning beach located on a small island called Lampedusa, belonging to Sicily region in Italy.
Not only it has crystal water, but it also offers a breathtaking view from the top of the hill, just before reaching it.
It is the most scenic beach in Italy and one of the most scenic in Europe.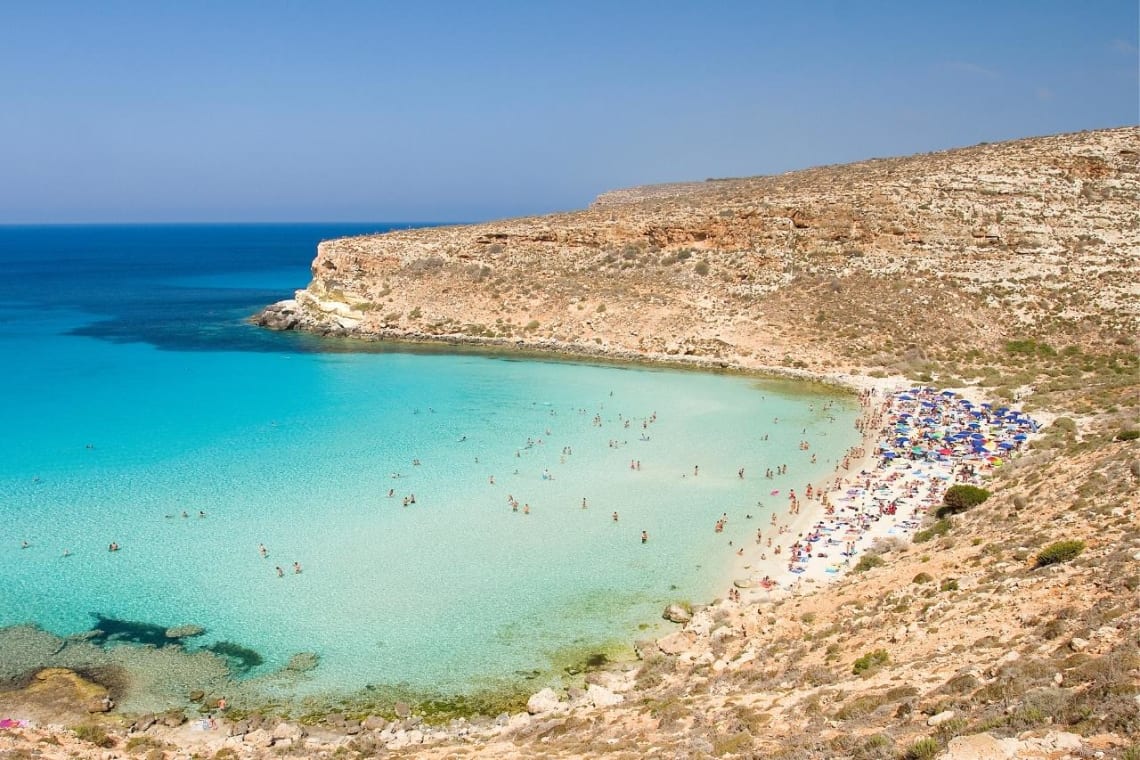 2. Cala Rossa, Favignana
Favignana is another island belonging to Sicily, and it owns some of the best beaches in Europe.
Cala Rossa is an amazing beach, its water is so clear that it seems the boats are floating.
It is such a paradise and it has nothing to envy on tropical beaches.
And if you are dreaming of beach life in Sicily, you can check our volunteer positions by the beach like this one in Taormina.

If you'd like to know more about how is like volunteering with Worldpackers, you can read: Traveling with Worldpackers: your top questions answered and How to volunteer abroad using Worldpackers.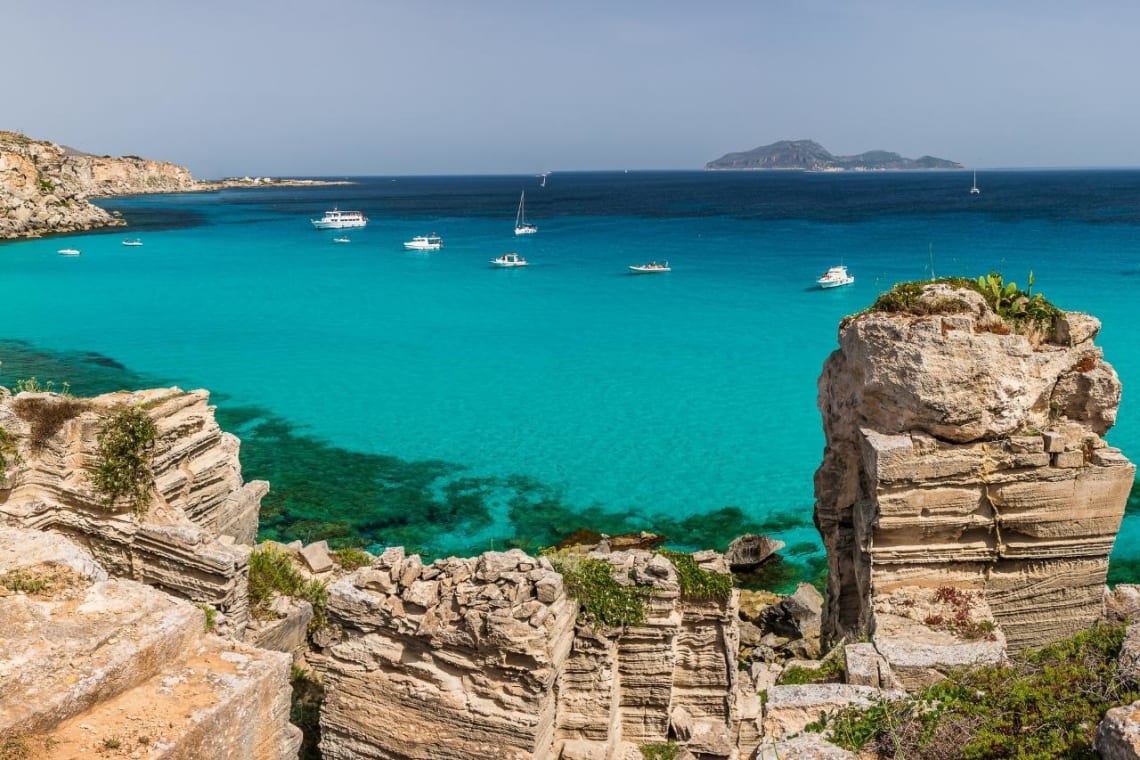 3. La Pelosa beach, Sardinia
When talking about the best European beaches, it is impossible not to include one of the best in Italy: La Pelosa beach.
La Pelosa is located on Sardinia island, in the south of Italy. With its crystal water and its iconic tower in the background, it could be the best shot for a postcard.
It is so beautiful that Italian people didn't want to damage it because of overcrowding, and they decided to limit the number of people that can visit it every day, by purchasing an entrance ticket beforehand.
Planning a trip to Italy? Don't miss out: The 20 best cities to visit in Italy.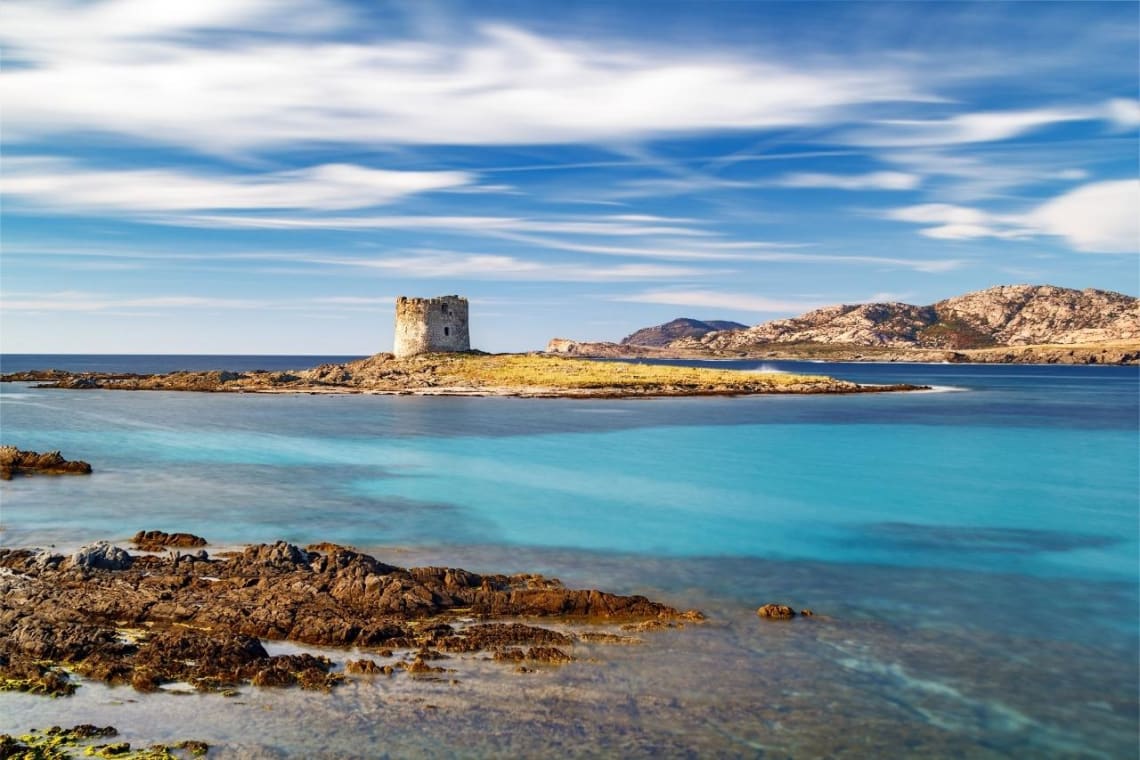 Best beaches in Europe: Algarve region, Portugal
Portugal has definitely some of the most beautiful beaches in the world and some of the best beaches in Europe, especially in the Algarve region.

4. Marinha beach, Algarve
Marinha beach is one of the most famous European beaches and one of the most beautiful in the Algarve region.

It is located near the city of Albufeira and it's famous for its rock formations.
You can enjoy the amazing view from the top of the cliff and then have a swim in the ocean.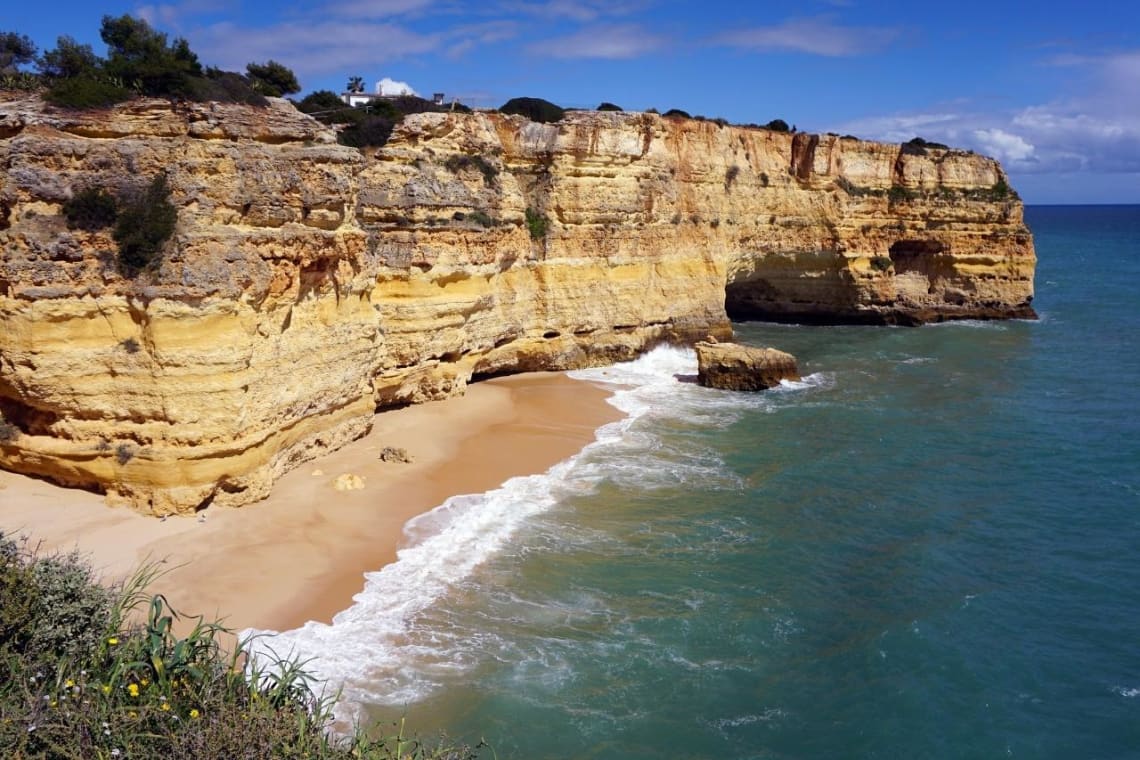 5. Do Camilo beach, Algarve
Another amazing beach in Algarve, near the city of Lagos.
This beach can be reached after 200 steps and it is so scenic. It has the typical stunning rocks of the Algarve region, and the water is so blue.
The beach is also famous because not far from it you can find some stunning sea caves.
Lagos and its surroundings has a lot of wonderful beaches and things to do. You can volunteer in Lagos to get free accommodation and explore the area with Worldpackers.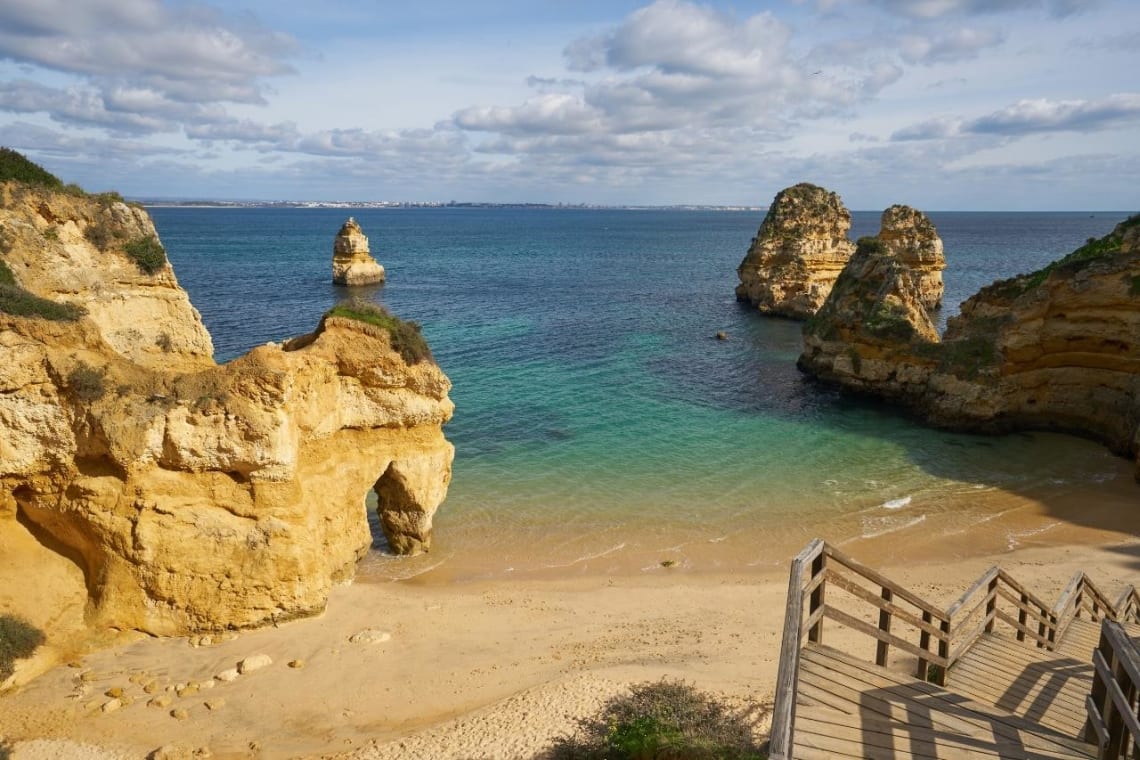 6. Dona Ana beach, Algarve
This is another beautiful beach in Algarve, near Lagos city.
Dona Ana beach has crystal water and beautiful rock formations. You can reach it after a 30 minute walk from Lagos city.
You can take amazing pictures in this beach, it is one of the most scenic European beaches.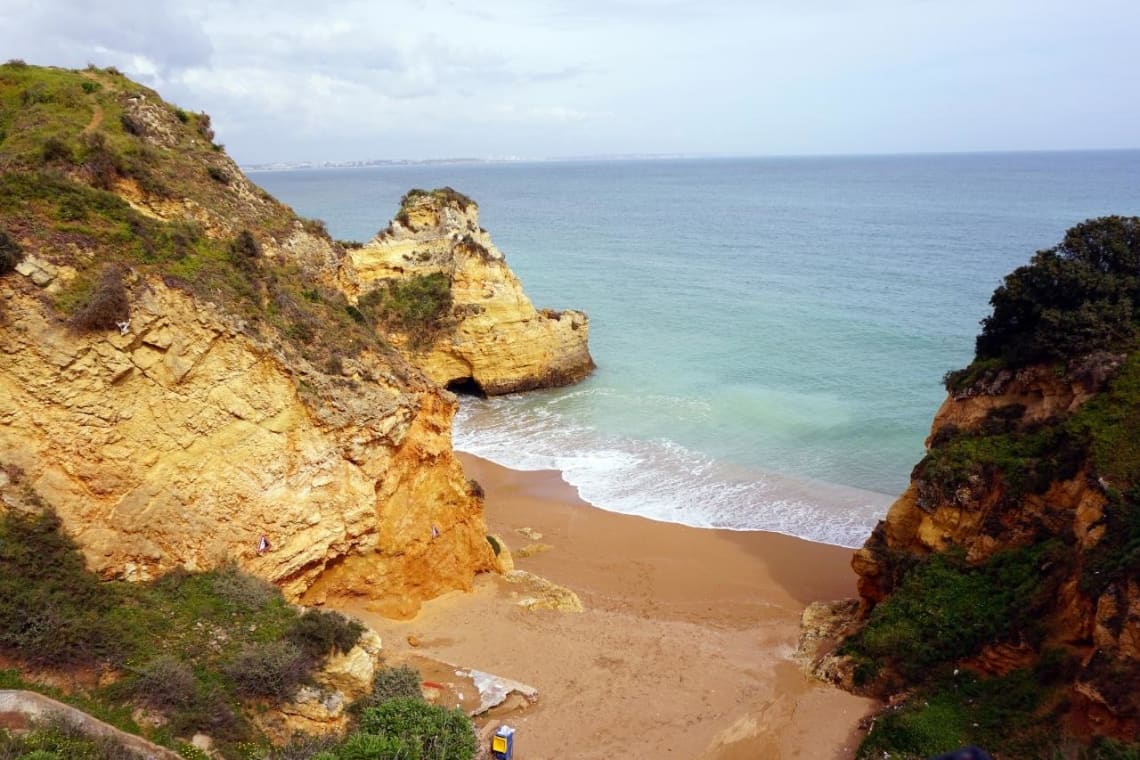 Best beaches in Europe: Greek islands
When talking about the best beaches in Europe, some of the most famous postcard photos have been taken in Greek islands.
Greek islands are heaven on earth. They have beautiful beaches with clear water and are a dream destination for a lot of travelers.
Let's see some of the most beautiful beaches on Greek islands.
7. Elafonissi beach, Crete island
When people see a picture of Elafonissi beach, they can't believe it is a European beach. They always think it's a tropical island in the Caribbean.
But it is simply located on a paradise island in Greece, Crete island.
It has white sand with pink shades and crystal water. It is considered one of the most beautiful beaches in the world.
Don't lose the chance to live on this beautiful island for free, by volunteering in Crete and exploring it in your free time!
8. Navagio Bay, Zakynthos
The Greek island of Zakynthos owns one of the most famous and stunning beaches in Europe, Navagio Bay.
Thanks to its scenic top view, it is one of the most photographed beaches in the world.
The white rocks that surround it are stunning and the water is turquoise.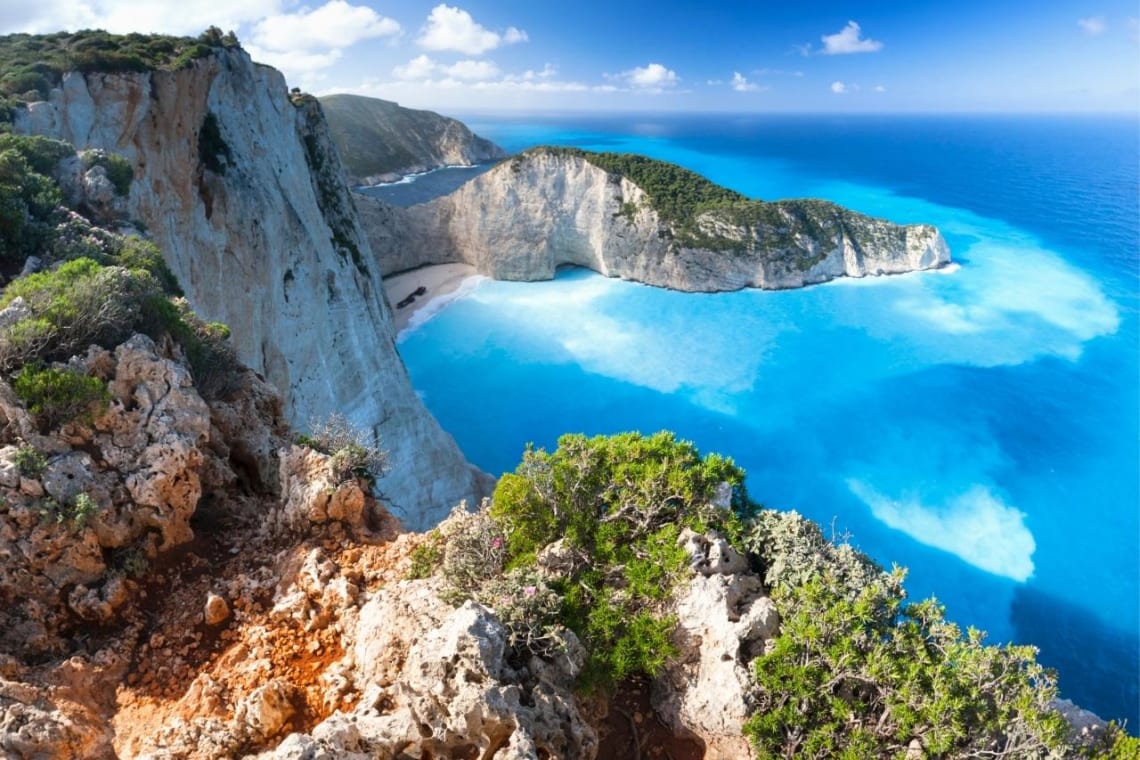 9. Red beach, Santorini island
If you love beaches and seaside life, you should have heard about Santorini island, one of the most famous dream islands in Europe.
In Santorini there are plenty of beautiful beaches to see, but Red beach is the best.
The sand is red and it contrasts beautifully with the clear blue water. You can also take a boat and reach some other amazing beaches only accessible from there.
If you plan a trip to Santorini, you could take a look to Worldpackers wonderful volunteering positions in the island, like the one in this nice hostel.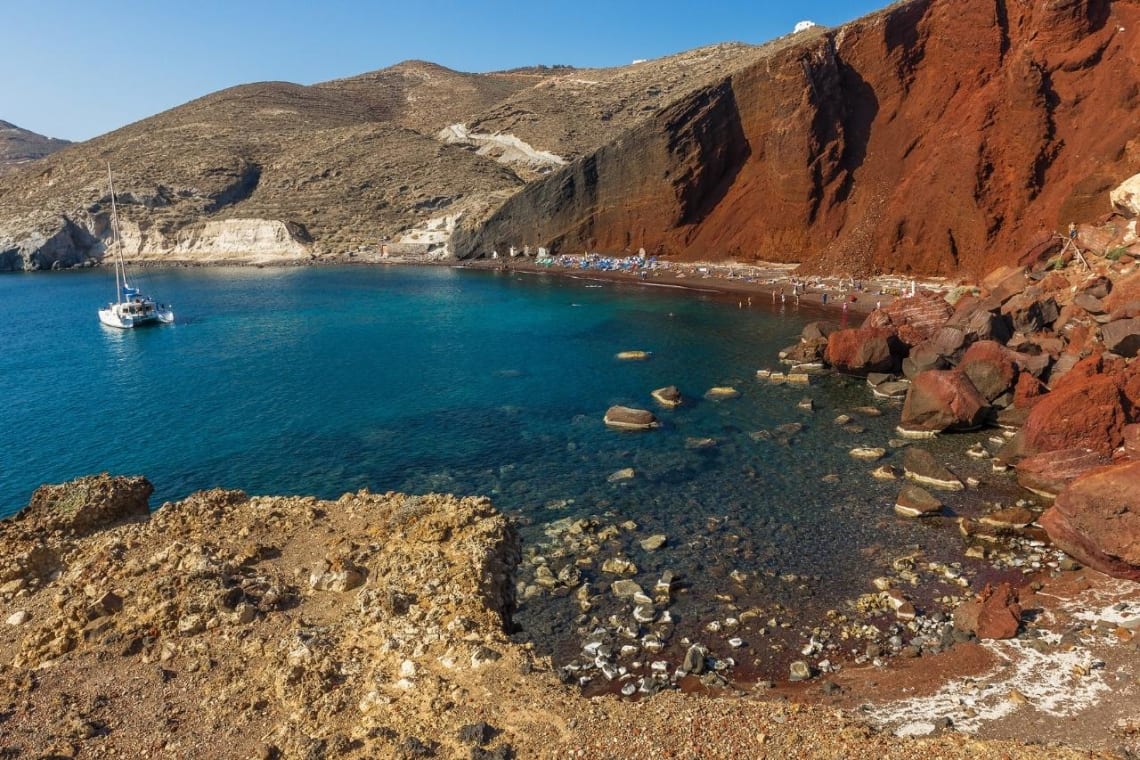 Best beaches in Europe: Croatia
With its worldwide famous rocky coast and its stunning islands, Croatia is always on the list when you talk about the best beaches in Europe.

10. Zlatni rat beach
Zlatni rat is one of the best beaches in Croatia and one of the most beautiful beaches in Europe.
It is famous and particular because it has the shape of a horn, and it is also known as Golden horn beach.
Like the majority of Croatian beaches, it's a rocky beach and the water is so clear.
You can reach it by boat from Split or Hvar island. Don't lose the opportunity to visit this beach, and if you volunteer in Split or Hvar you can save tons of money getting free accommodation.

More tips on: The best ways to save money while traveling and 7 actionable ways to save money while traveling.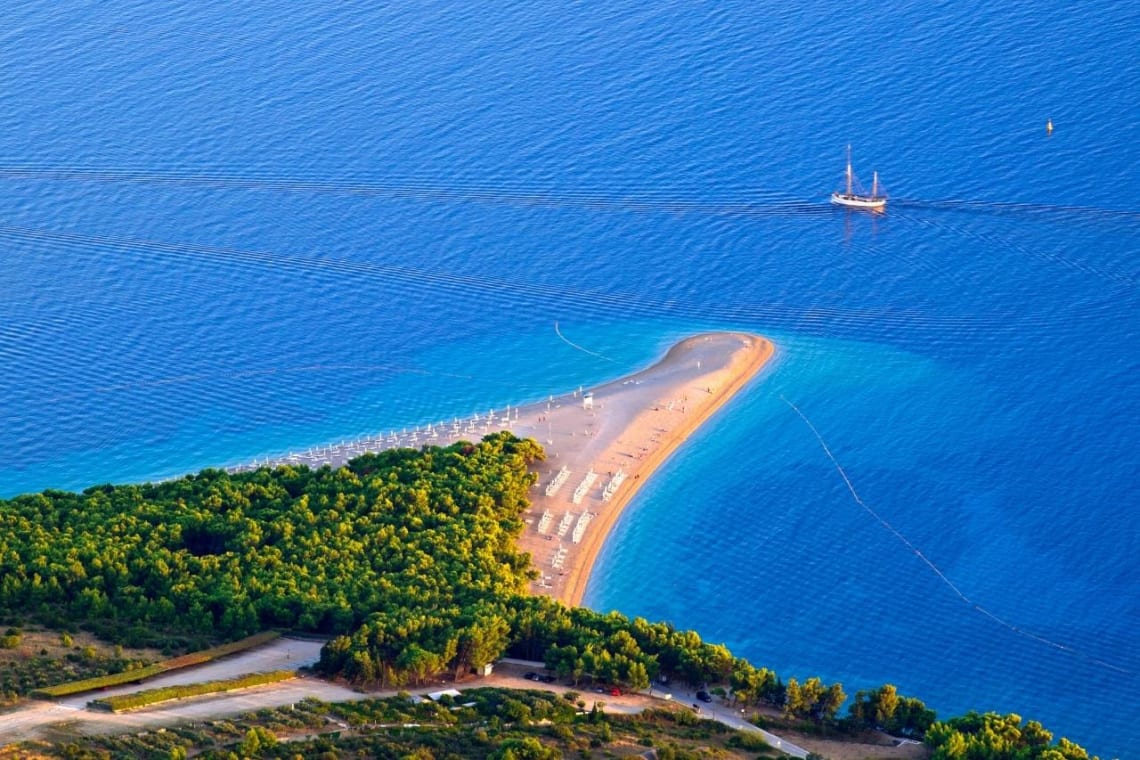 11. Banje beach, Dubrovnik
Dubrovnik is a very nice city and one of the most interesting places to visit in Croatia. Besides its amazing historical monuments, it also has beautiful beaches.
The best beach in Dubrovnik is Banje beach. You can swim in such a blue water and you can see the city walls above you, because the beach is right under the walls.
It is so spectacular that a city has such a beautiful beach right in the centre.
You can't miss this beach and all that Dubrovnik has to offer. The best way to enjoy it is of course volunteering and living it like a local, for example working in a hostel in exchange of accomodation.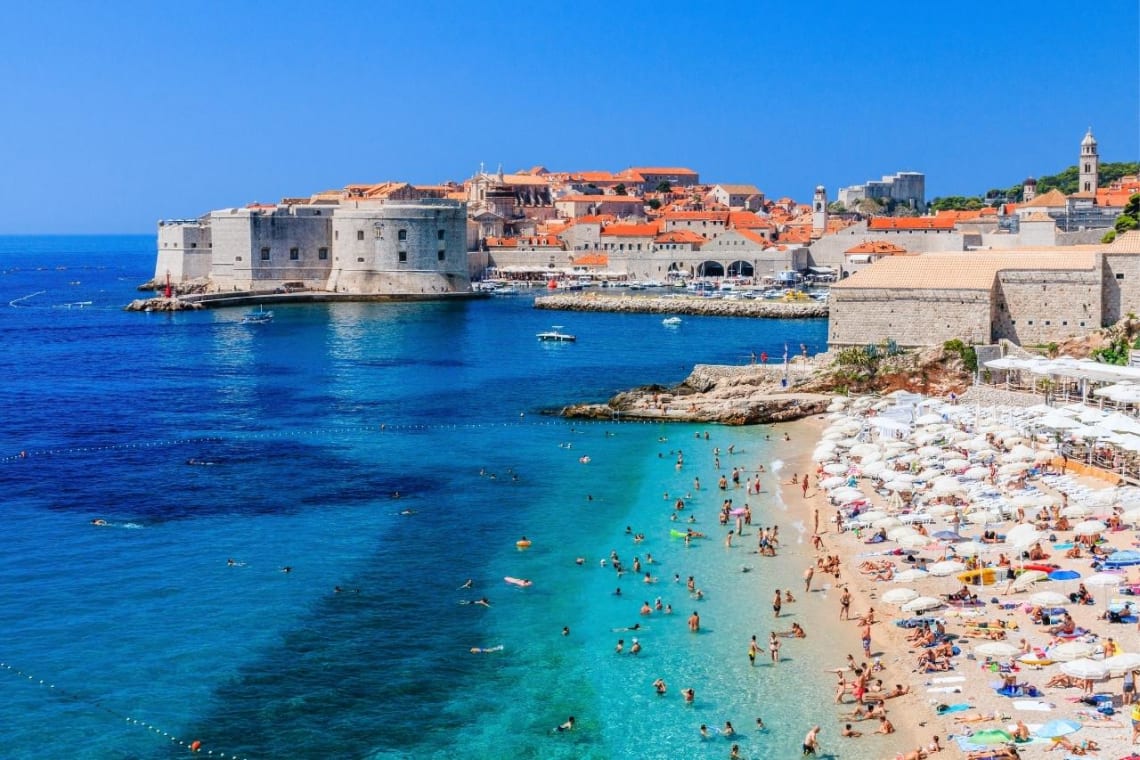 Best beaches in Europe: Balearic islands and Canary islands, Spain
Balearic islands, in Spain, have some of the most beautiful beaches in Europe and in the world.

Canary islands are famous in Europe to be the best place to try surf, thanks to the constant wind.
12. Playa de las Salinas, Ibiza
Ibiza is famous all over the world for its disco clubs and parties, but also for its stunning beaches.
Playa de las Salinas has a water so clear that it can be confused with Caribbean water.
Lots of travelers go to Ibiza every year to have fun and enjoy the sun and the amazing beaches like this one.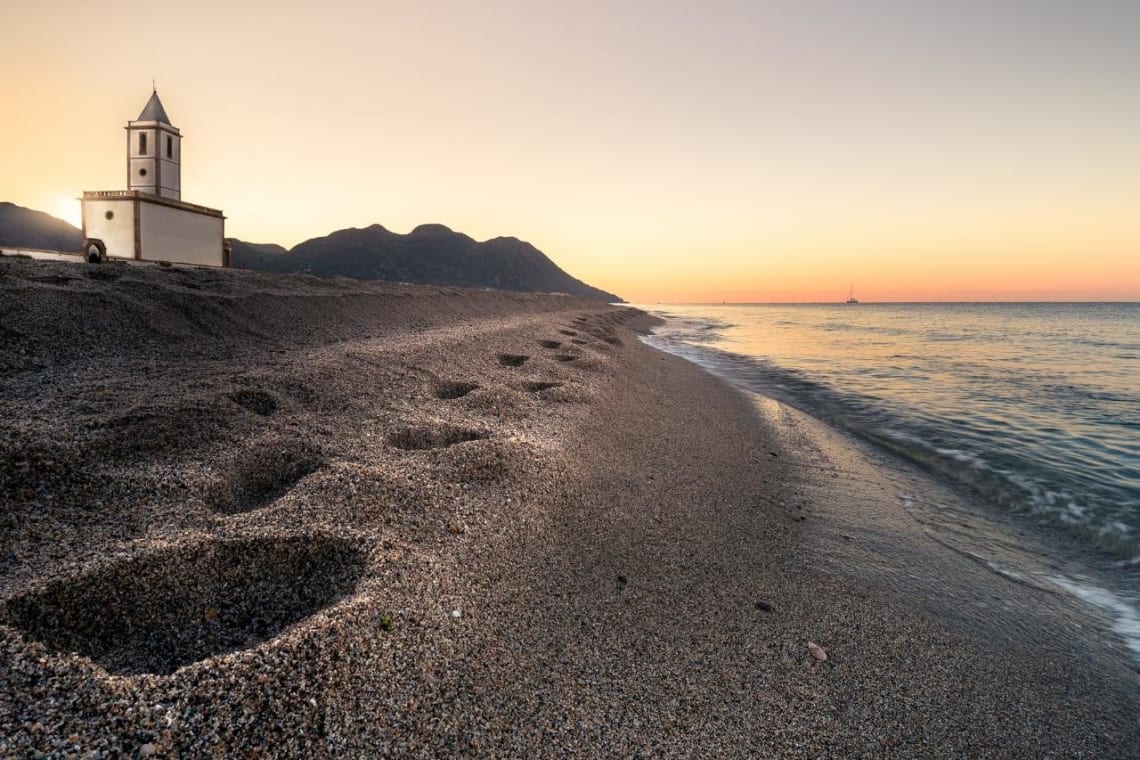 13. Popcorn beach, Fuerteventura
Popcorn beach is a very funny and beautiful beach in Fuerteventura. It is called popcorn because instead of sand, it is covered by little rocks with the exact shape and look of popcorns.
Its water is so clear and it is a perfect place to try surf, because Fuerteventura is the windiest of the Canary islands.
Volunteer in a hostel in Fuerteventura, enjoy the beach and learn how to surf!

Plan your trip to Spain with these articles: 10 tips for traveling around Spain and Exploring Barcelona on a budget.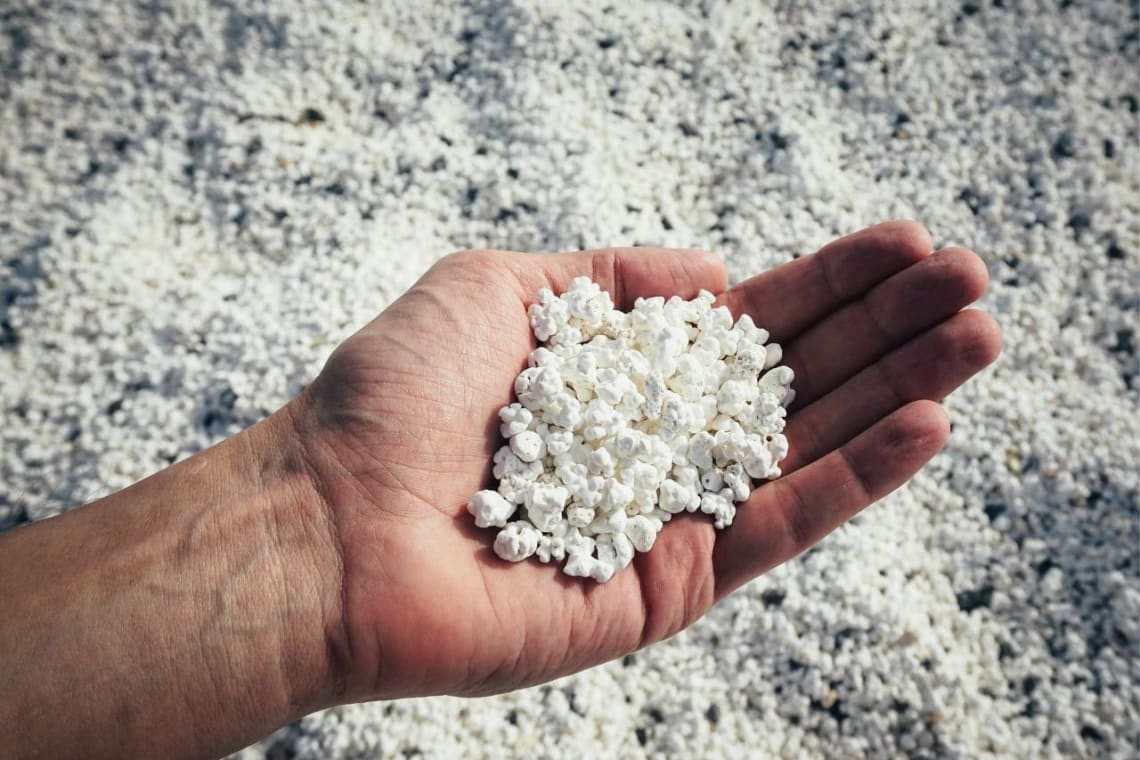 Best beaches in Europe: French Riviera
The Mediterranean coast of France is the place of deep blue water and beautiful beaches, especially the French Riviera, a place so full of charm to be one of the most visited by celebrities from all over the world.

14. Paloma beach, Saint Jean Cap Ferrat
It is not easy to choose the best beach in French Riviera, but Paloma beach is the most charming.
It has crystal water, a lot of beautiful surrounding cafès and good restaurants, and a lot of terraces from which you can admire the view.
This beach is the perfect place to relax, enjoy good food and wine, and take amazing pictures.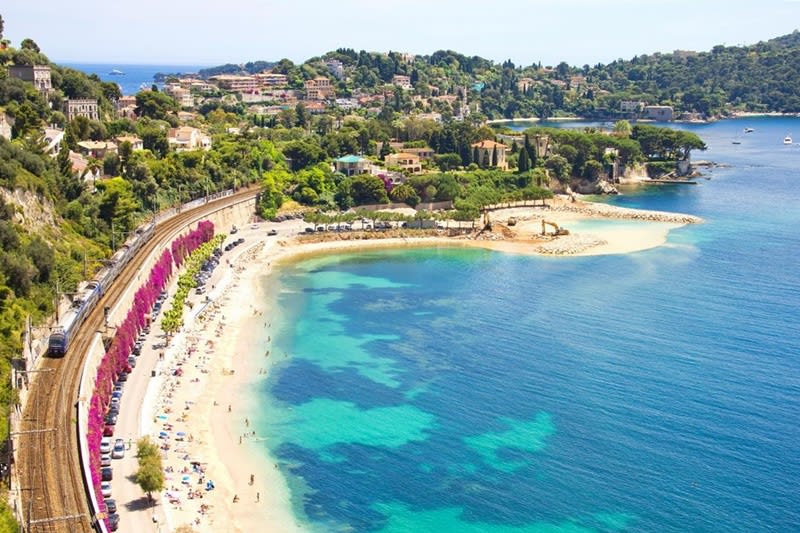 More of the best beaches in Europe: Northern Europe
If you think the best beaches in Europe are only about paradise islands or white sand, you are wrong.
Beautiful beaches don't only mean sunbathing and swimming, sometimes it is also about enjoying unique views.
And you can do this in some stunning beaches in Northern Europe, like in Iceland or UK.
15. Durdle Door, Jurassic Coast, UK
In this beach you can enjoy one of the most iconic beach views in Europe. Durdle Door's natural rock arch is really famous and stunning.
It belongs to the famous Jurassic Coast, an amazing coast 95 miles long, full of beautiful beaches. This is only the most famous spot.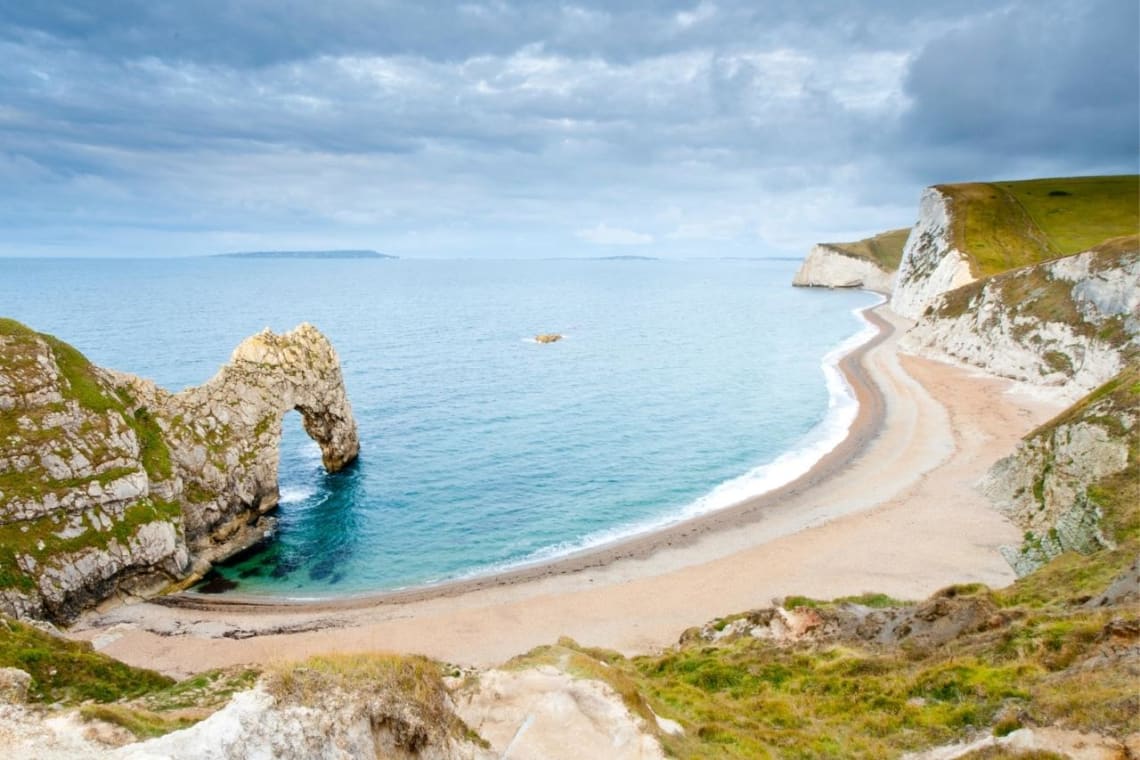 16. Diamond beach, Iceland
Diamond beach is the most iconic and beautiful beach in Iceland. It is definitely not a beach to sunbathe and have a swim, but it is very charming and unique.
Its name is due to the fact that is covered by icebergs, and they look like diamonds. It is one of the European beaches you have to visit once in a lifetime.
I know Iceland is a very expensive place, but you can try to save some money volunteering in exchange of accommodation. Have a look to Worldpackers volunteering positions in Iceland.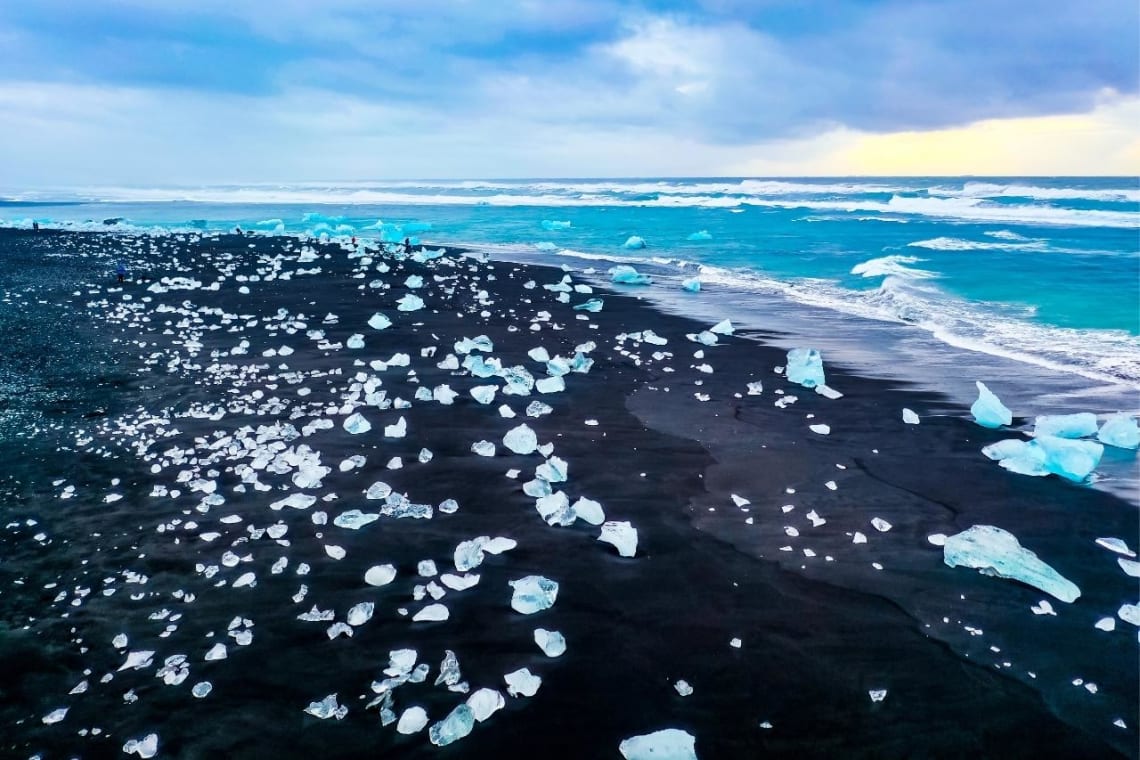 Are you ready to explore the best beaches in Europe?
Never mind if you are chasing the sun, you want to surf, swim all day, or take amazing pictures of beaches, it is the time to pack and explore the beautiful European beaches on this list!
And if you want to explore the world saving a lot of money while volunteering, subscribe to the Worldpackers Community for free and start saving your favorite volunteer positions until you are ready to get verified.
Keep travelling in Europe: