Best way to travel Europe: all you need to know to plan your trip
If you are wondering what is the best way to travel Europe, in this article you will find all the useful information to plan your trip to this amazing continent
8min
Europe is one of the most beautiful continents on Earth. It has everything: great beaches, colonial and historical cities, national parks, hiking trails, and adventure places. There is a reason why lots of travelers and backpackers choose Europe as a destination every year.
The Old continent is quite fascinating, and maybe you won't believe it, but Europe is also the easiest continent to visit. It is so easy to move around, it is very safe, public transport works really well and there is plenty of accommodation options, for every kind of traveler and for every budget.
Now you are wondering what is the best way to travel Europe, and in this article, you will find all the information you need, from how to travel Europe on a budget, how to save money on transport and food, and even how to get free accommodation. So, keep reading until the end and get ready to pack for your trip.
What's the best way to travel Europe? Tips and hacks for your trip
Traveling to Europe is very easy. The continent is safe, transport is good and efficient in most of the countries, water is safe to drink and food doesn't usually have any problems. There is plenty of accommodation, from cheap hostels to very beautiful and fancy hotels. But, even if it's so easy, you may want to know some tips to make it easier.
For example, there are some ways to save tons of money while traveling in Europe. One of the rules is: avoid summer. I know that most people have holidays in summer, and that's exactly why you want to avoid this period. It's peak season, too many people around, crowds everywhere, and prices are too high.
Hostels and hotels all around Europe's most famous cities increase prices by more than 50 percent during summer. So you will find the same hostel at a very higher price if you want to travel in that period. And you also have to plan everything, book everything, because you risk finding it full. It is quite stressful and wasteful, isn't it?
You can avoid all of this if you travel in autumn and spring. These are the best seasons to travel in Europe. Fewer crowds, good prices, and good weather, because spring and autumn can still be very good months and the weather in Europe is still good. So, here you have one of the best ways to travel Europe: travel during low season.
Another good piece of advice is to travel light. The less you have with you, the easier it will be to move around. And it will also take less money. If you want to take planes around Europe, and you only travel with a backpack, you will find very cheap tickets.
On the contrary, if you have big luggage with you, you will have to pay to take it. That's how it works for example on Ryanair, the most used airline to travel around Europe. It is very cheap if you just have a backpack, but you have to pay if you have something bigger to carry. So, travel light, and even your body will be happy about it, not only your bank account.
The last very good tip is: sleep in hostels. Sleeping in hostels is the best way to travel Europe. They are so cheap, you meet a lot of people, and you can use their kitchen to cook your food. The best of the best for a traveler, especially if you travel on a budget. Going to a restaurant every day can be pricey, but supermarkets are quite ok in Europe, so cooking your food is the best choice. And sharing your meal with other travelers is even better.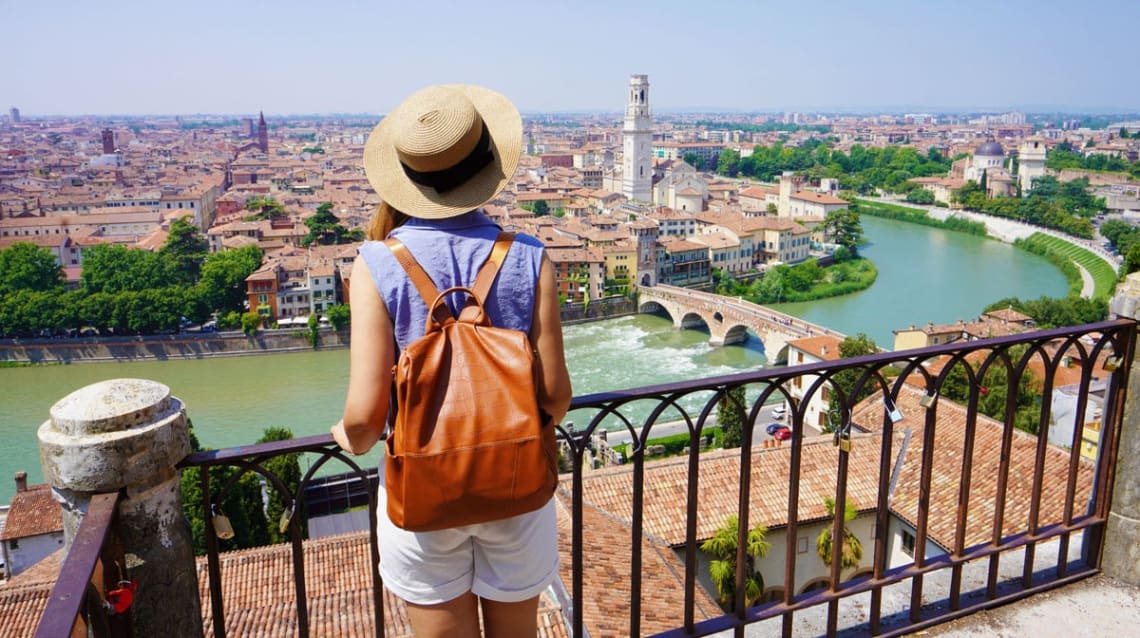 Best way to find accommodation in Europe
As we said before, Europe is full of different kinds of accommodation. The most common kind among backpackers and travelers on a budget are hostels. They are very cheap, you can meet lots of other travelers and make friends, and you can have a kitchen at your disposal to cook your own food, which is much cheaper than going to eat in restaurants and bars all the time.
Hostels are very common even for solo travelers because you can really make friends and find travel buddies if you just want to have company during your trip. You can also listen to other travelers' stories and learn new useful tricks and tips for your trips.
The best way to find hostels is to look on websites like Booking.com or Hostelworld, but always double-check the website of the hostel when you find one that you like because sometimes it could cost less to book directly.
As I mentioned before, did you know that you can get free accommodation during your trip? You just have to volunteer in the place you want to visit, work some hours per day, and in exchange, you will get a free place to sleep. This is very easy, thanks to Worldpackers.
Worldpackers is a platform in which you can look for volunteering positions all around the world. You just apply, you work the hours that the host requires (never more than 5 hours per day), and in exchange, you get free accomodation and sometimes free board.
Europe is full of volunteering positions, if you want to have a look. This is the best way of finding accommodation, isn't it? It's free, you save tons of money, and you meet locals and other travelers like you. The best deal ever. You should really think about traveling Europe through volunteering because it is definitely one of the best ways to travel Europe.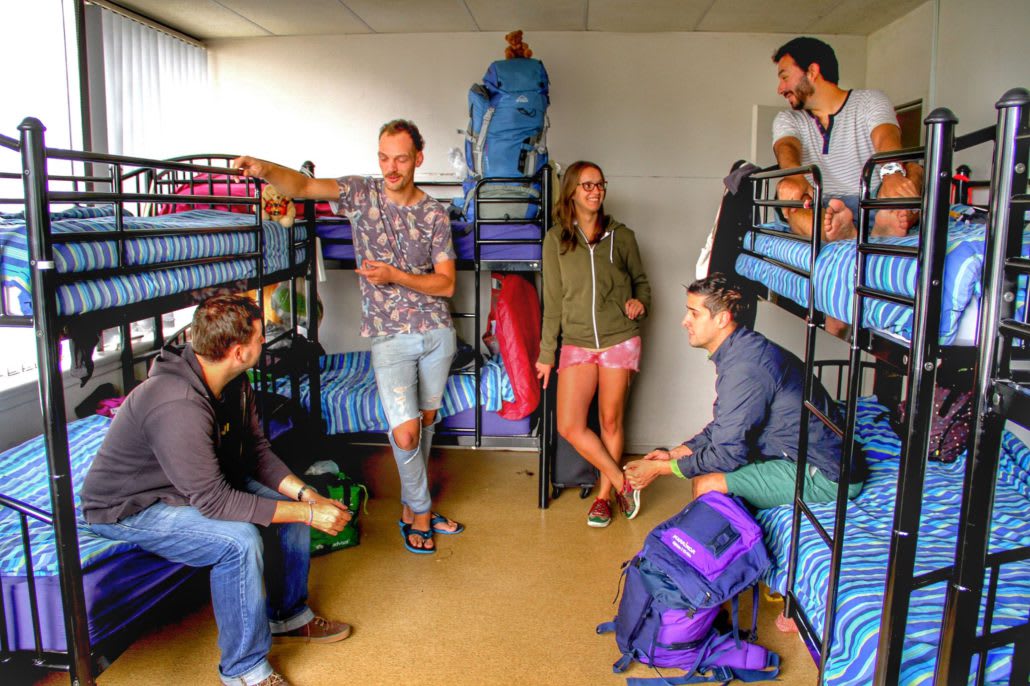 What is the best way to get around Europe?
Getting around Europe is very easy. Public transport works very well, and in some countries, you can even try van life if you prefer to have your own transportation and you like to have more freedom.
For example, Northern Europe is perfect to travel with a van. Sweden and Norway are so wild and natural countries, that the best way to explore them is by driving and sleeping wherever is allowed, with stunning views. Norway has some of the most amazing roads in the world. And sometimes camping is free, something very important in such expensive countries like northern countries.
You can have an interrail, which means that you can buy train tickets for different destinations in Europe, all together, getting huge discounts and city hopping. In this way you can visit different cities in different countries, saving money. Trains in Europe work really well and they usually link all the most beautiful cities, even in different countries.
You can even travel by bus if you like it more. Buses travel all around Europe and they link lots of cities, and they are very cheap. You can have a look at the Flixbus website, just to give an example of a common bus service used in Europe.
Finally, if you want to be faster and you love to fly, you can use one of the low-cost companies to fly from one city to another, in Europe flights are very cheaper compared to other continents. Ryanair, Easyjet, and Wizzair are the most used companies.
Best routes to travel Europe
It is not easy to choose the best routes in Europe, because there is so much to see and do on this continent. It really depends on your interests, your budget, and what you want to see and do.
Southern Europe
If you love the sun and warm weather, you want to spend some time at the beach but also sightseeing some wonderful cities, you should opt to travel to the South of Europe. This area includes Italy, Greece, and Spain. You can find amazing beaches here, but also cities to explore, ancient ruins to discover, and great food to try.
Greece and Italy are well linked by plane, but you can also opt for the ferry. You can take it from the South of Italy to the island of Corfu if you have more time to spend traveling.
Italy and Spain are linked by cheap flights, or if you prefer to have a road trip and have more free time, you can take buses or drive all the coast from Italy to Spain passing by France. It is definitely an amazing route to do.
In Italy, you can't miss the South if you love beaches and nice cities, but if you have time, you should also reach the central areas of the country, like Tuscany, which is one of the most amazing regions.
One of the top experiences to do is to go to an agriturismo and try the delicious food. In Tuscany, there are lots of places in the middle of nature with a view of the worldwide famous hills.
On Worldpackers, there is a volunteering position in Tuscany about helping in an agriturismo, so you could have a unique stay for free.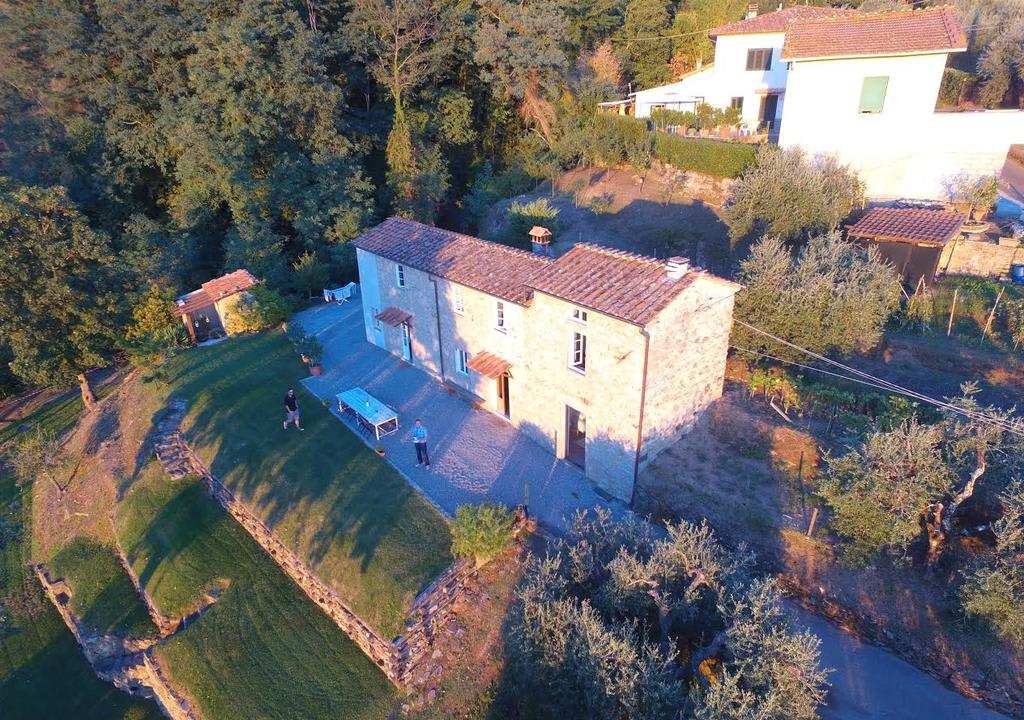 In Spain, you can explore the coast, from Costa del Sol to the other side, until the Galicia region. It is such a long trip, but if you love beaches and small little villages, you should try this route. The coast in Spain is so beautiful and it changes a lot from one place to another. It is full of wonders to explore.
If you want to save money on accommodation and you have some skills to give to hosts, you should try to apply for volunteering positions, like this one near Cadiz which only requires help in social media management for their farm. It is a perfect way to save money and even to learn new skills that can become one day a real source of income, like a travel job.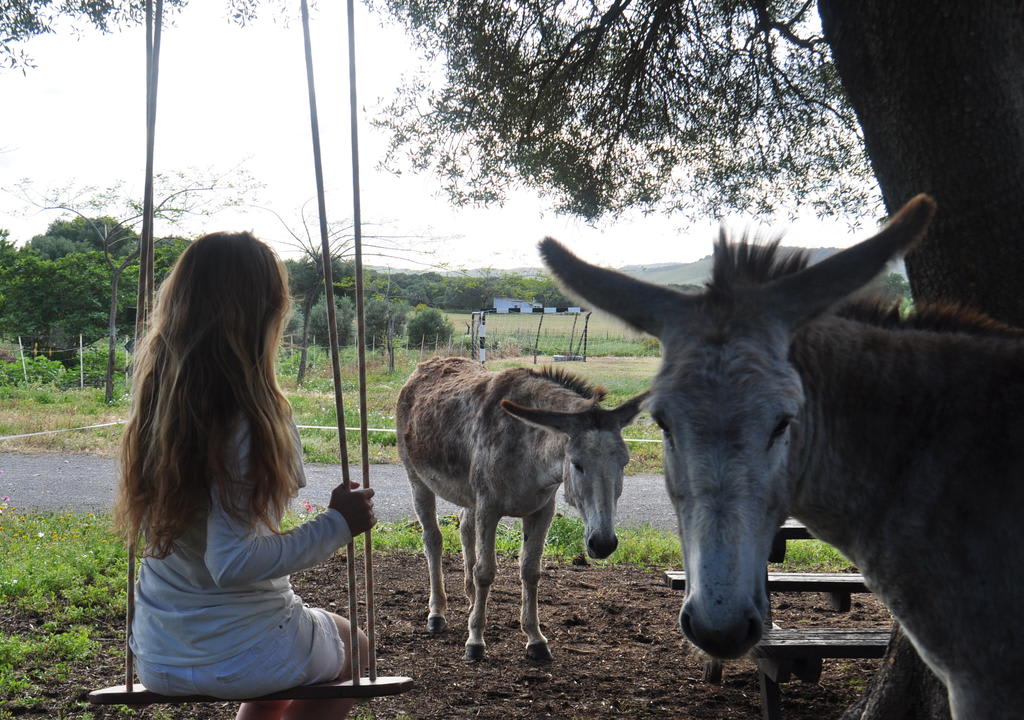 Central Europe
Central Europe it's a place full of gems. For example Germany, such a big country, full of nice cities and hidden castles to discover. You would need months to explore the whole country. And a good thing about Germany is that public transport is so efficient and you can even take buses and trains to so many destinations all around Europe, in the nearby countries, like Eastern Europe countries, Denmark, or Belgium.
Germany can be a bit pricey, especially in terms of accommodation, but you can save money volunteering. There are some amazing eco projects, like this place which is a nice organic café looking for help.
If you love cities, you should definitely add Belgium to your Central European route, because this country is small but full of wonders. It is impossible to pick the best city in Belgium, because all of them are amazing, like Bruges, Antwerp, and Bruxelles, just to name some. And in Bruges, Worldpackers has one of the best volunteering experiences ever, a beer-tasting experience! You will save money on accommodation and you will have the time of your life. Is this the best way to travel Europe? I think it is.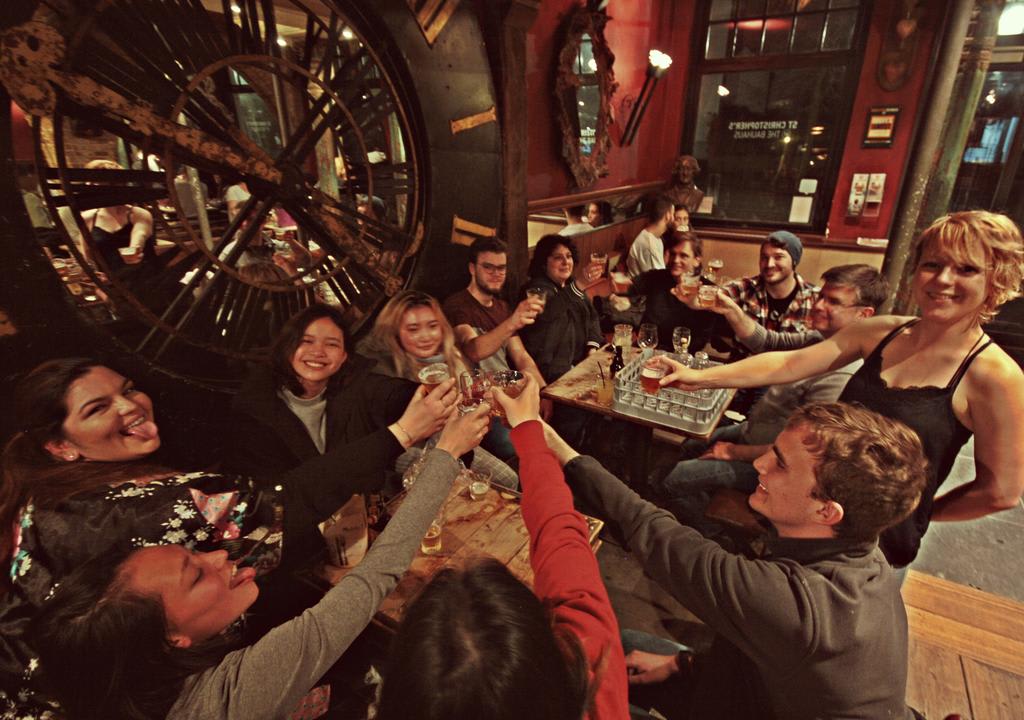 Northern Europe
Northern Europe is not always visited because it's more expensive than other European destinations, but some routes up there can be done with a low budget. I am talking about the route of the Baltic Republics. These three countries have the charm of Northern Europe's destinations without being too expensive, on the contrary, they can be very cheap.
Estonia, Lithuania, and Latvia are three beautiful countries, and they are less crowded than other destinations in Europe but totally worth visiting. And there are plenty of volunteering opportunities up there, also in the ecotourism field, like this place in Estonia, not too far from the capital Tallinn.
Now you know the best way to travel Europe, and you know that is super easy to visit this country and you can try to volunteer to save tons of money and live the best experiences during your trip. So, don't waste another minute, pack your things, and don't forget to subscribe to one of Worldpackers plans to enjoy your travels in the best and cheapest way!

Maybe you could find some more inspiration in other articles from Worldpackers community:
The best ways to save money while traveling

10 easy and creative ways to make money while traveling

Tips and tricks on the cheapest way to get to Europe (and travel around)