15 types of volunteer work and how to choose the right one
Volunteering is a great way to use your skills for good and immerse yourself into another culture. Find out the types of volunteer work and how to find the best one for you.
16min
It's been 7 years now since I had my first volunteer jobs in Australia and Asia. Many more volunteer experiences followed and I couldn't be more grateful for what I learned. In this article I'd like to share some of that knowledge and introduce you to the different types of volunteer work.
I will tell you why you should volunteer, what to expect from the different volunteer jobs and how to find out which one is the right one for you. Are you ready to add some extra value to your travels?
What are the benefits of volunteering?
Before I go into the main types of volunteer work you can do while traveling, I'll talk briefly about the benefits of volunteering. This can be a life-changing experience, both for you and the people you'll be collaborating with.
You help others

The main reason to volunteer is to help. That should be your focus while developing any type of volunteer work, wether that is at home or abroad. If you think seriously about how you can leave a positive impact in that community, you'll be able to actually make a difference.
But in the end, a good volunteering experience is a win-win situation. By helping others, you will recognize internal benefits, too. Feeling a sense of purpose and fulfillment can be something very powerful.
Especially if you volunteer for a cause you care for and are passionate about, this will add extreme value to your life and allow you to use your skills for good.
Volunteering is for everyone
Regardless of age, background, personality or skill set, everybody has something to share and to contribute to a project. The job opportunities are so broad, you will for sure find an experience to identify with.
With all the great hosts and types of volunteer work around the world, I'm convinced you could easily spend several years working as a volunteer abroad, if you wanted to.
Travel for free
Another advantage is that volunteer work does not necessarily have to cost anything, even when it's abroad. Yes, you can travel for free!
There are organizations that charge you relatively high amounts of money for volunteering. But with Worldpackers, an online work exchange platform, you exchange your help for accommodation and other benefits such as meals and tours, so that your volunteer trip is almost self-financing.
Also read:
What types of volunteer work are there?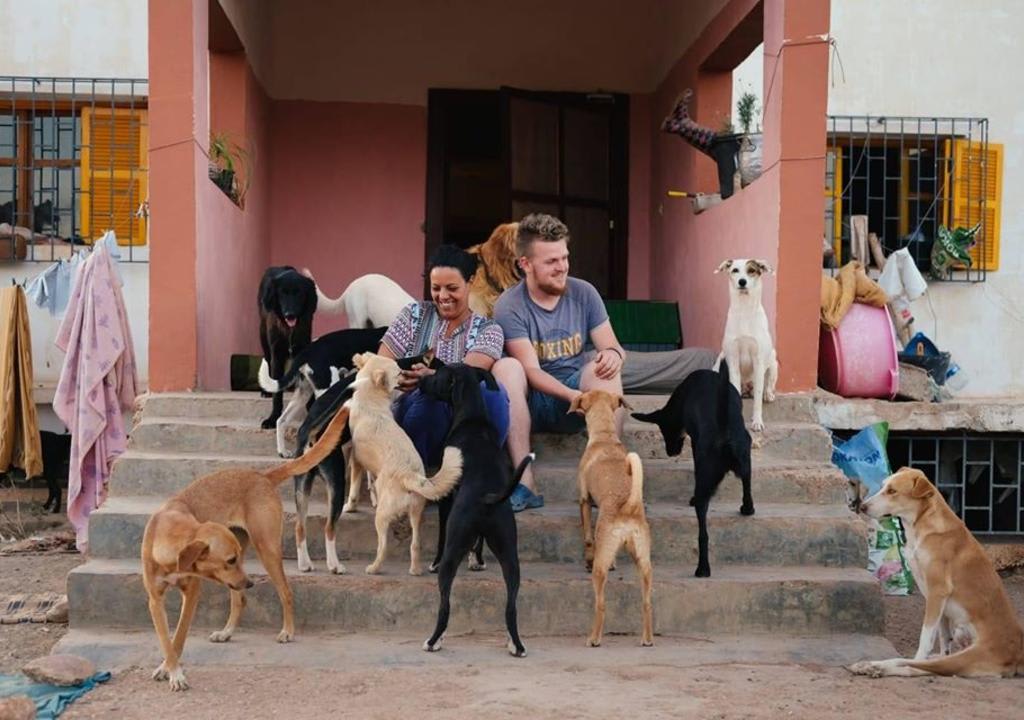 There are so many kinds of volunteer opportunities, that you're free to choose an area according to your personal set of interests and skills.
The best-known types of volunteer experiences are found in these areas:
Environmental Volunteer Work (Permaculture Projects, Farming, Ecovillages and Environmental Conservation)
Volunteering with Animals (Animal Farms, Wildlife Conservation, Animal Rescue and Animal Care)
Social Impact Volunteer Work (Children and Youth NGOs, Education & Teaching, Community Development, Women's Empowerment)
Volunteering in Health Care and Holistic Centers (Health Care, Holistic Centers)
Tourism Related Volunteer Jobs (Hostel/Guest House Administration, Digital Marketing, SEO and Web Development)
The goal of this article is giving you an idea about the different types of volunteer work so you can choose the right one for you.
No matter which type you choose you will support great projects while you gain experience that allows you to grow as a person. Off we go!
Environmental Volunteer Work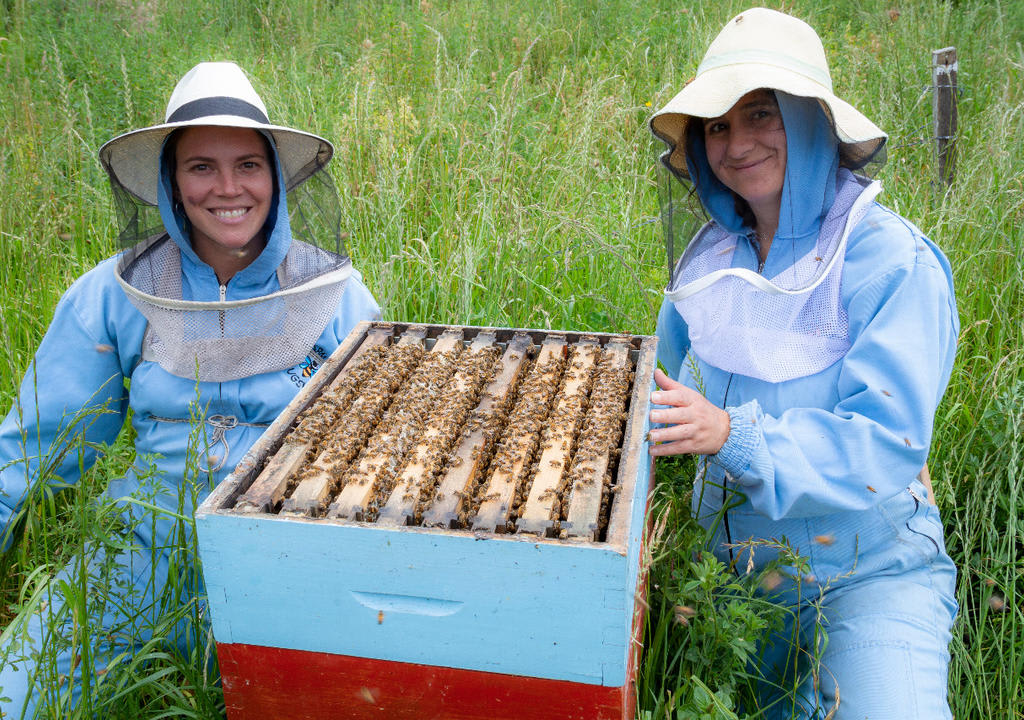 The environment and the state of our planet are a bigger issue than ever before. As a volunteer in the areas of nature conservation and environmental protection, you will find numerous projects around the world that need active support.
In addition, you'll learn a lot about sustainable travel. Permaculture Projects, Ecovillages and Farms are great places to volunteer at!
1. Participate in permaculture projects
Volunteer in permaculture and learn how to work with, rather than against nature. Permaculture is a concept built on three principles: caring for the earth, caring for its people, and placing limits on our needs in order to save resources.
The Australian wildlife biologist Bill Mollison came up with the concept in 1978. He defines permaculture as an "harmonious integration of the landscape with people providing their food, energy, shelter, […] in a sustainable way."
Worldpackers connects you to 149 hosts that support permaculture worldwide. As a permaculture volunteer you practice respect for the planet, social justice, and fair distribution. You will also be involved in the exploration of alternatives for environment and society.
Among hundreds of opportunities, you can volunteer at a Permaculture Center in the Mexican forest or help build and create a Permaculture Home in Wheatland, US.
If you prefer learning about permaculture in Europe, you will also find great places for this type of volunteer experience in Portugal, Croatia and Bulgaria.
2. Volunteer on a farm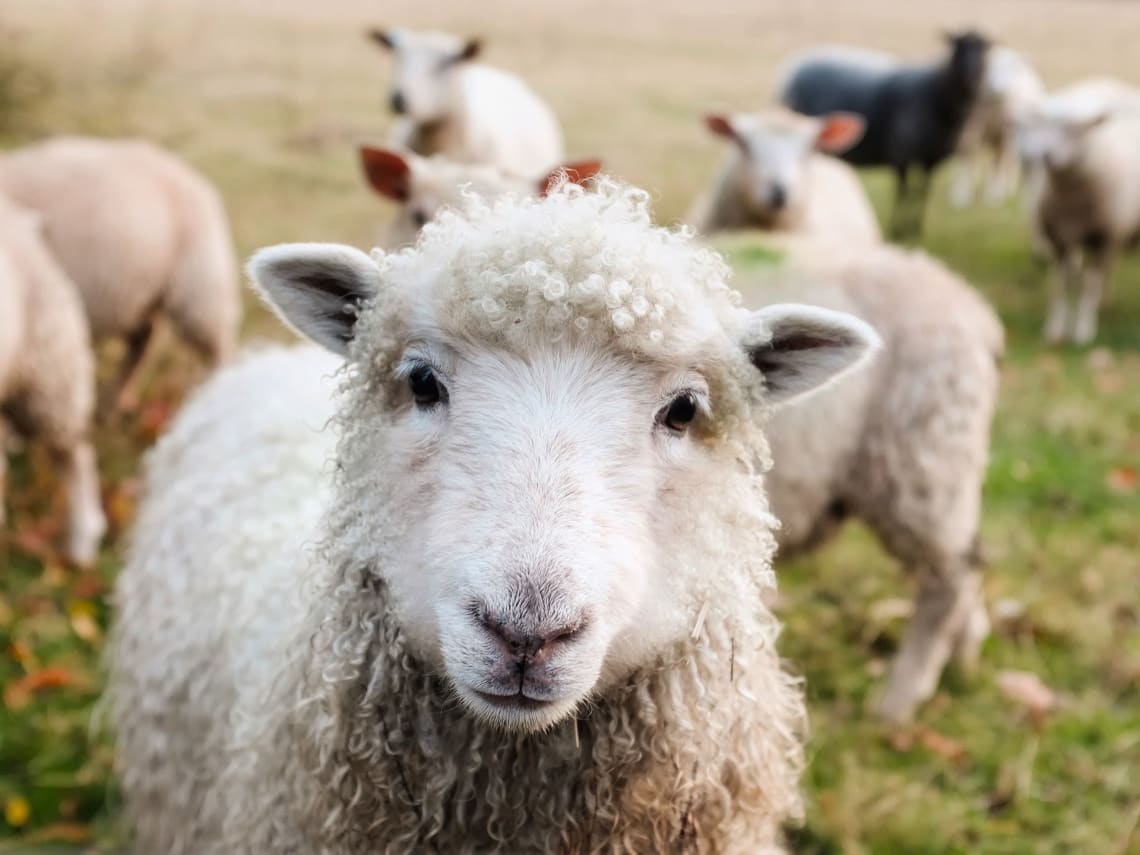 Ever dreamt of spending some time on a farm? There are 409 fun opportunities to volunteer on a farm with Worldpackers.
For example, you can be a farm volunteer in Australia, the place where permaculture was born! If you apply for this type of volunteer work you should be ready to get a little dirty, but you will learn things you never thought you would.
When I travelled Australia 7 years ago, I worked on an avocado farm, a rhubarb farm, and a vineyard. And even if it was physically demanding and super exhausting some days, it was one of the best experiences in my life.
Most organic farmers Worldpackers cooperates with, work in favour of integral sustainability, environmental awareness, self-sufficiency, and food safety.
Working on a farm can mean gardening, but it can also refer to working with animals. For example, your tasks might include milking cows or caring for chickens or pigs.
A good place to go is Huépil, Chile, where you feed and look after animals, grow plants, and teach your mother tongue if you want to.
3. Volunteer in ecovillages
Have you ever wondered what is it like to spend some time in an ecovillage, where people live in a way that has none to minimal impact on the environment?
An ecovillage can either be traditional or intentional - that means created by people who come together with a common mission and work towards it.
Therefore, there are very different ecovillage projects: educational centres, permaculture projects, ecological farms and others.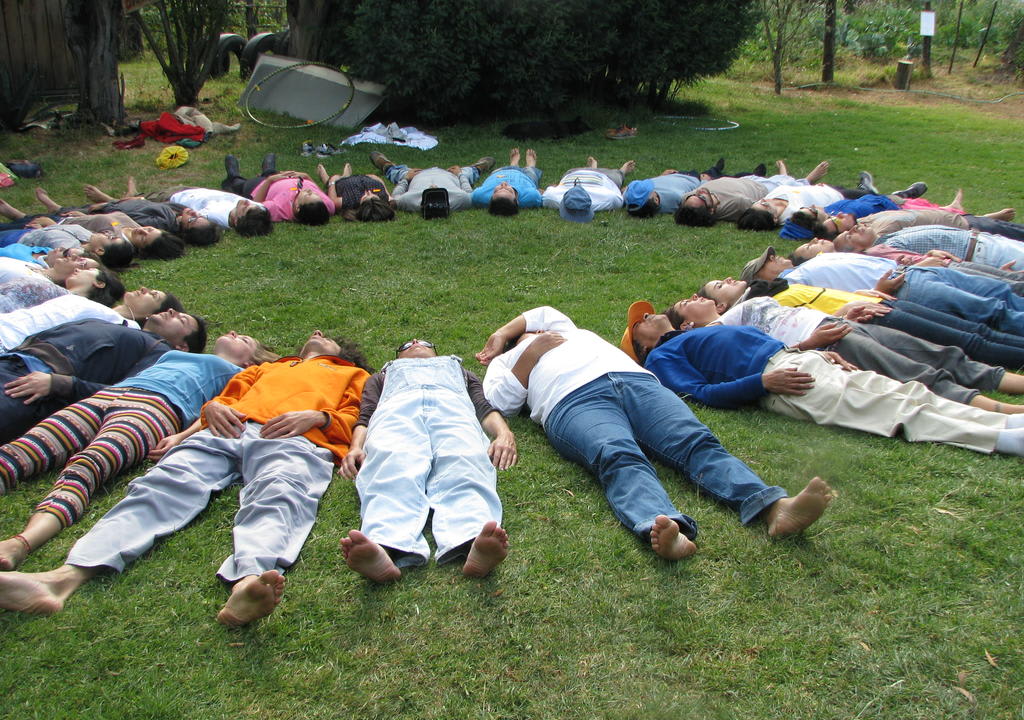 With Wordpackers you can live in 156 ecovillages worldwide. No matter if you choose to go to Thailand, Portugal, Colombia or many other countries, volunteering in an ecovillage you will (re)connect with nature and expand your environmental consciousness.
This type of volunteer work also allows you to combine learning about sustainability with other interests you might have.
If you are interested in yoga, for example, the Varsana Eco Yoga Village in Granada, Colombia might be a good pick. It's ideal for those wanting to experience life in an ecovillage, engage in sustainable activities, practice vegetarianism and feel the benefits of yoga and meditation.
France, Italy, Germany, Spain and the United Kingdom are great places to find opportunities to live and work in ecovillages in Europe.
4. Work for environmental conservation
Environmental conservation volunteering will take you to the most beautiful places in the world!
Conservation projects focus on the implementation and improvement of environmental practices and standards to protect the environment from further damage and help preserve its biodiversity. Typical volunteer opportunities in this area can be marine or rainforest conservation.
If you are interested in environmental volunteer work, take a look at Julia's article about her volunteer experience in the Amazon Rainforest or consider one of these two volunteer positions:
In Chepo, Panamá, you can support an NGO with their mission to conserve the Mamoní Valley and become a 100% sustainable project.
In the lovely beach town of Itacaré, Brazil, you get the chance to engage in mangrove restauration, environmental education for kids and much more.
Volunteering with Animals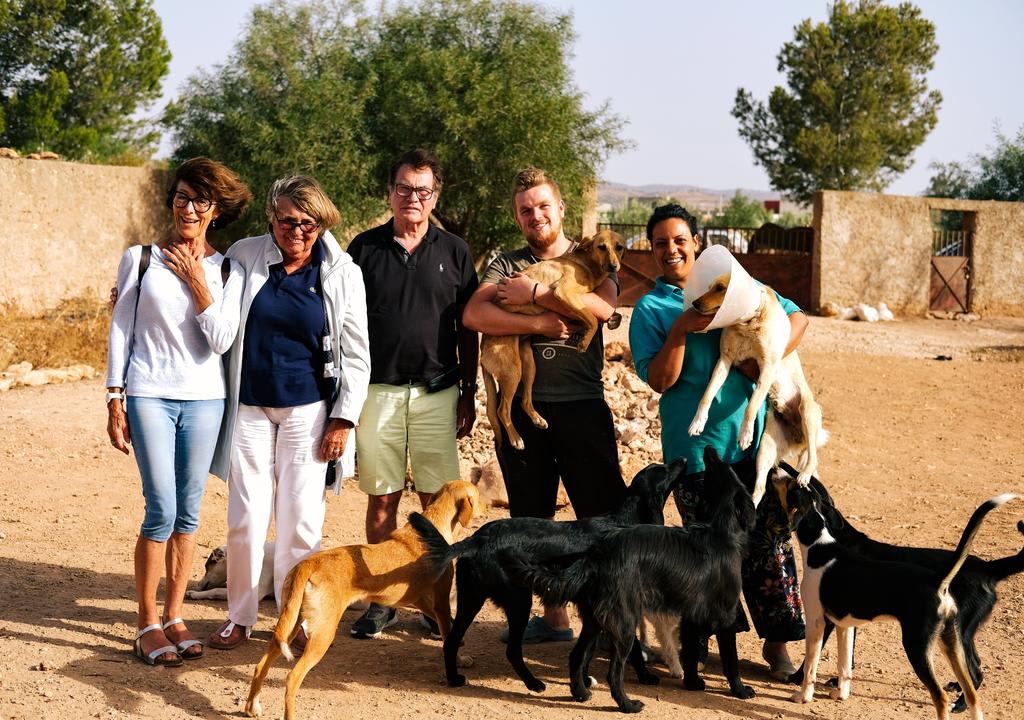 This option is for those who have a huge passion for animals. Types of volunteer work in this area are Animal Farms, Wildlife Conservation and Animal Rescue and Animal Care.
Volunteering with animals and wildlife is not the easiest sort of volunteer work but it can be extremely rewarding.
5. Collaborate on animal farms
A type of volunteer work you heard of for sure is working on animal farms.
Horses, cattle, sheep and pigs are the usual animals you will encounter. Learn about sustainable sheep farming in the US, or help on a rural horse farm in Greece caring for the endangered Skyrian Pony.
Looking for a more remote experience? Then you can travel to Mongolia, live with Mongolian Nomads and look after over 500 horses, sheep, goats and cattle.
6. Help wildlife conservation projects
Wildlife conservation is committed to protecting wild species and their habitats. Thus, it goes hand in hand with environmental conservation. The main goal of wildlife conservation is to restore and protect natural ecosystems.
Reasons for the extinction of species can be pollution, climate change or excessive hunting. Therefore, one of the most important parts of wildlife conservation volunteering is to educate people on living sustainably with other species.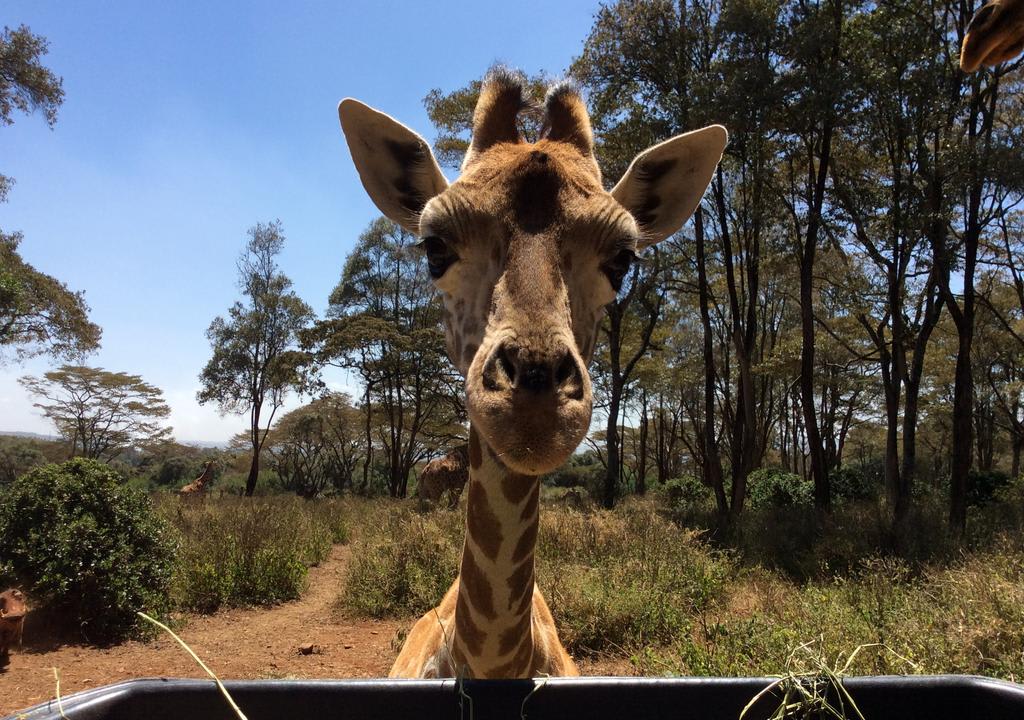 On the Greek Island of Kalamos a Wildlife Conservation NGO is looking for volunteers to help with field data collection on land and sea. Bird or monk seal monitoring can be part of your tasks. There is an additional fee for this program, but you will learn many useful skills that could also benefit your professional future.
If you want to learn about bee conservation, go to Ecuador, a paradise for hikers, climbers and nature lovers. And these are just a couple of examples: once you start looking you'll be amazed at how many interesting projects exist all around the world.
7. Animal Rescue and Animal Care
Animal rescue or animal care can be fun and fulfilling. This type of volunteering option is quite self-explanatory. You care for animals that have been rescued, like stray dogs for example.
Worldpackers cooperates with amazing NGOs such as the Collective of Animal Rescuers in Essaouira. There, you can explore Morrocos coastal areas and spend time with lovely cats and dogs.
Would you like to travel to India? Then check out this opportunity for Animal Care in India. You'll live in a tipi next to the beach, and spend your days caring for about 40 rescue dogs and cats.
If you want to learn more about volunteering with animals, you might want to read Kimberlis article "15 amazing Worldpackers experiences to volunteer with animals".
Social Impact Volunteer Work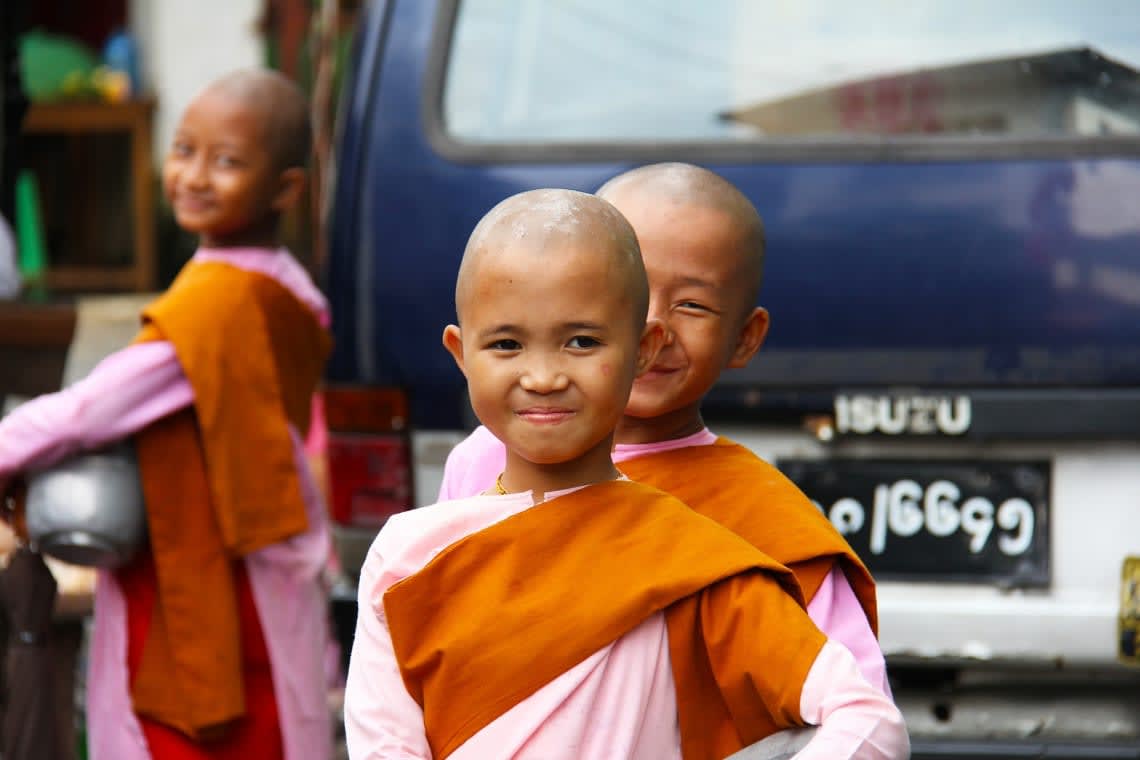 A many-sided type of volunteering work is social volunteer work.
There are plenty of NGOs and schools to volunteer at and there is also the opportunity to work in community development. You enhance the lives of others and get so much back in return!
8. Volunteer with children and youth NGOs
If you love working with kids, there are many NGOs to work with, all aiming for the improvement of children's lives.
For example, you can volunteer at the NGO Shade Children Foundation in Kenya, that provides a home to 30 children who cannot be looked after by their families. You can also support Fundación Benposta and help local kids in Venezuela.
Choosing one of these NGO volunteer opportunities, you get to bring positivity, joy and love to the lives of underprivileged children. But it's important to know that working with children requires an extra level of responsibility.
9. Spread education with your teaching skills
Another great way to volunteer is in a school. There are 170 volunteer opportunities in schools around the world, that will make you connect with locals an immerse youself into their culture.
This is a great type of volunteer work for beginner travellers. When I first travelled to Asia in 2014, I volunteered in a school in a little town two hours out of Bangkok, teaching English to 8-12-year-olds.
For me there couldn't have been any better way to start my solo trip through Asia! I was lucky to live with one of the teachers and thereby got to learn a lot about Thai culture, which then helped me prepare my trip through the country. And the kids were just amazing and made me feel so welcome!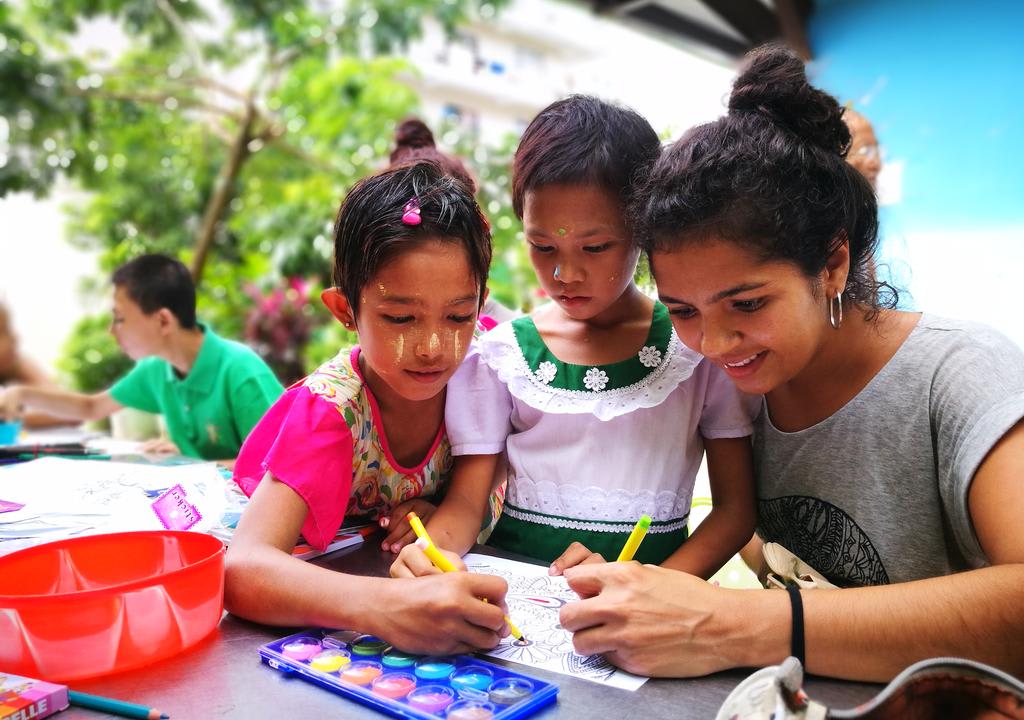 Most of the 170 schools Worldpackers cooperates with are looking for English teachers. In some schools, tasks may vary a little: In Tanzania for example, you can help preparing meals for school kids or teach computer skills.
If you're interested in teaching English in Spain, check out our guide about it!
If you love teaching sports, there are several different volunteer options, too. Travel to Uganda to teach football to school kids or visit the beautiful north-east Brazilian town of Pipa and help poor children start surfing. By the way: It has been proven that surfing has such positive effects on mental health, it can even help children overcome trauma.
Once again, remember that volunteering with kids requires a lot of responsibility, since your actions can deeply impact their lives. Make sure that you sign up for a serious project and that you make an effort to leave a positive impact.
And if you would like to volunteer with childcare, read about the difference between au pair and nanny.
10. Volunteer with community development
Another type of volunteer work that I love is with community development, or community volunteer work.
It is based on the belief that everyone should have access to health, wellbeing, justice, and opportunities. Community volunteer work is very diversified, and you can choose your project depending on the type of experience you're looking for.
You can, for instance, collaborate with the Thabarwa Nature Center in Thanlyin, Myanmar. The center was established in 2008 to provide help and shelter for the local community, including sick, disabled, and homeless people. Volunteering there will give you the unique opportunity to live alongside monks and Burmese people.
Researching this project, I honestly thought this type of work might be emotionally hard. But it must be such an incredibly rewarding and inspiring experience. This is what Worldpackers volunteer Joshua said about his experience at the Thabarwa Nature Center:
"It felt like being a part of a village and really living with the locals, while serving the community in various meaningful ways […] Unforgettable."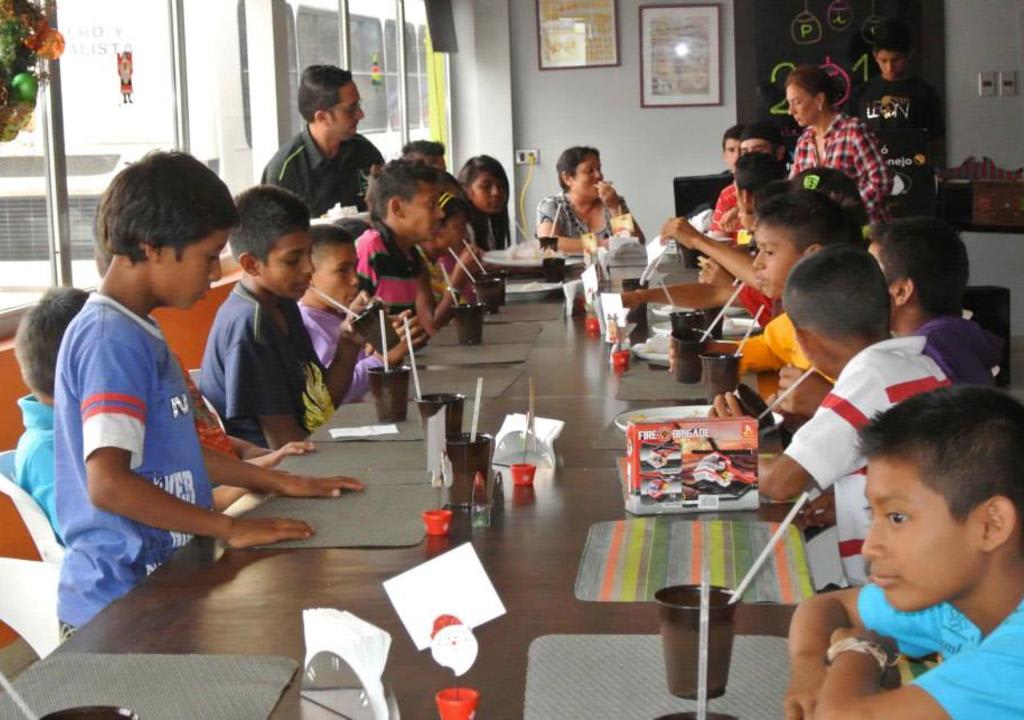 11. Work for women's empowerment
Women's rights and gender equality are super relevant topics, and while there's been much advance, in many parts of the world women have almost no rights.
In India, for example, abuse, rape or forced marriages are sadly not rare. And while the Indian constitution guarantees equal rights for women, the reality is a different one.

Sambhali Trust is a non-governmental organization based in Jodhpur, India, that works with women and children who experience violence, discrimination, and social exclusion, being deprived of education, health care, and legal resources.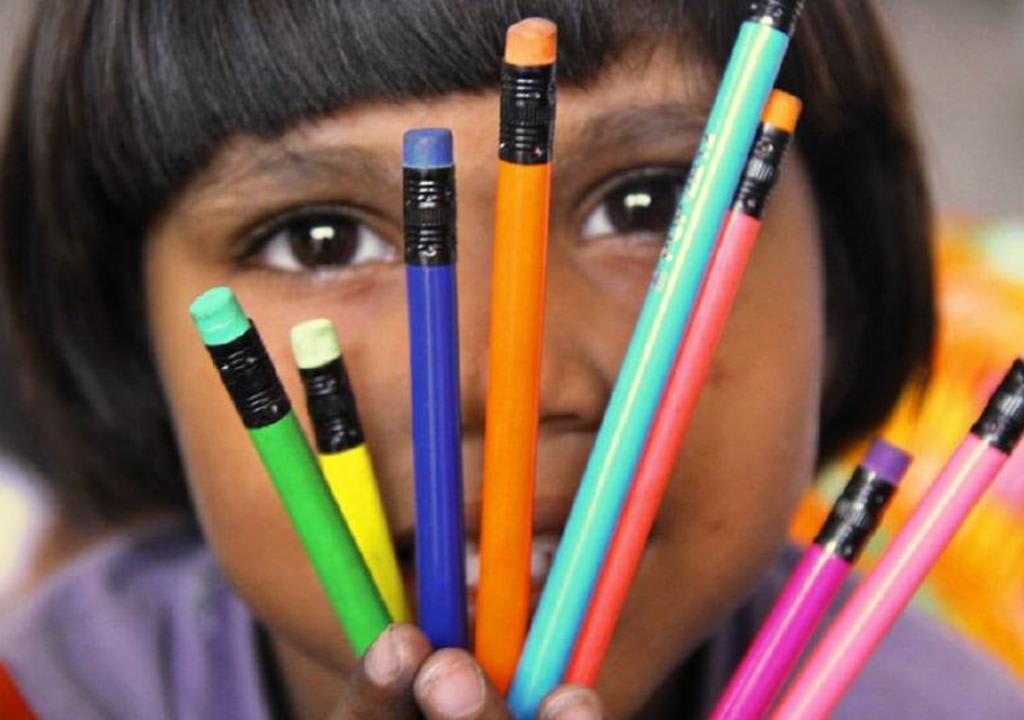 The NGO's goal is providing these women with the tools to become financially independent, to provide for their children, and establish a supporting community.
Be a part of one of their 25 active projects! You can help by supporting teachers or acting as a PR and Marketing Manager.
You will also find many empowerment programs in places like Lugazi, Uganda, or Arusha, Tanzania.
Find all the different social impact volunteering opportunities here.
Volunteering in Health Care and Holistic Centers
The health sector is another interesting field of volunteer work. If you have a medical background, hospitals and health centers are a good choice for volunteering.
On the other hand, if you want to invest your volunteering experience in your own physical and mental health, a holistic center is the perfect place to go!
12. Volunteer with health care
To volunteer in the health sector, ideally you should be a health professional or student.
Then you can work as a health care assistant in Huancayo, Peru and give local hospitals and health centers a hand. Or you can offer your help in a Community Health Center in Uganda.
If you don't have a medical background, you can also spend time interacting with children. You can focus on music, sports, arts, or any special talent you have.
13. Volunteer at Holistic Centers
Do you know what exactly a holistic center is? Holistic health focuses on healing naturally. That means changing your life so your body can heal itself. It believes that changing our diet, habits, and environment, you can fix the root cause of a condition, instead of just fighting the symptoms until they come back.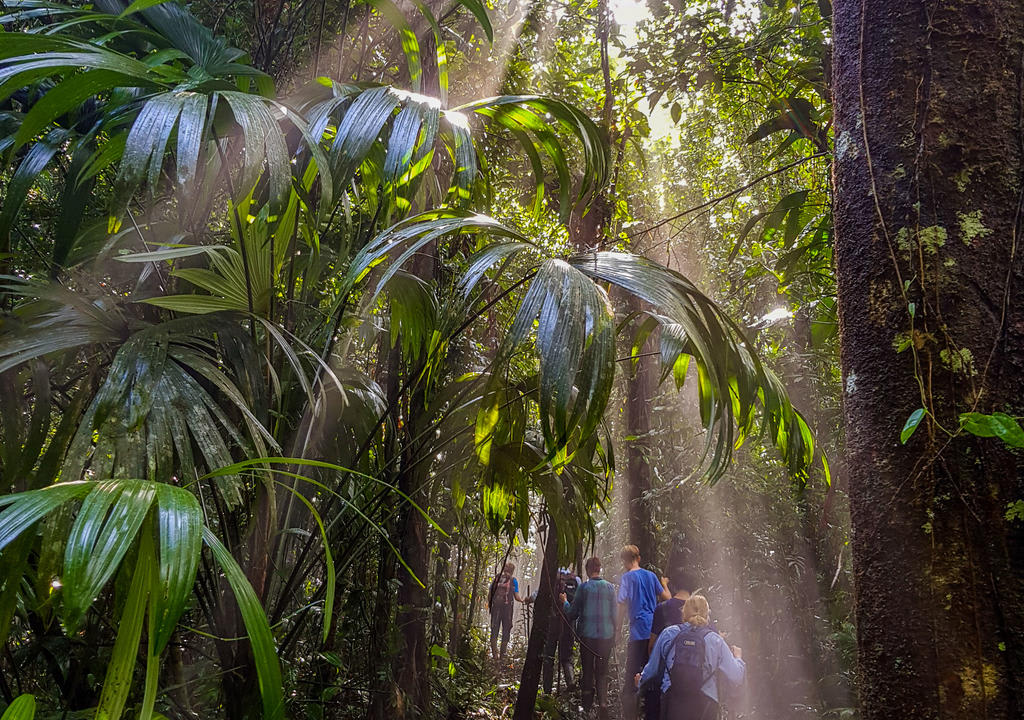 On the Worldpackers platform you'll find 87 volunteering opportunities in Holistic Centers, most of which are located in Latin- and South America and Europe. In general, besides from getting free accommodation you can also take part in events, classes and treatments offered at the center.
This type of volunteering is for you, if you are looking for self-reflection, connection with nature, mental and physical healing and a healthier lifestyle in general. Knowing how to heal your mind and body the natural way can benefit you in many situations.
Tourism Related Volunteer Jobs
The last type of volunteer work I want to present you is tourism related volunteering, such as working in a hostel, hotel or home stay.
This kind of voluntourism is perfect for long term travellers who don't want to rush through the places they visit but prefer staying a bit longer.
This experience opens doors to live a deeper experience at tourist destinations and create real connections with locals and other travellers.
14. Hostel and guest house administration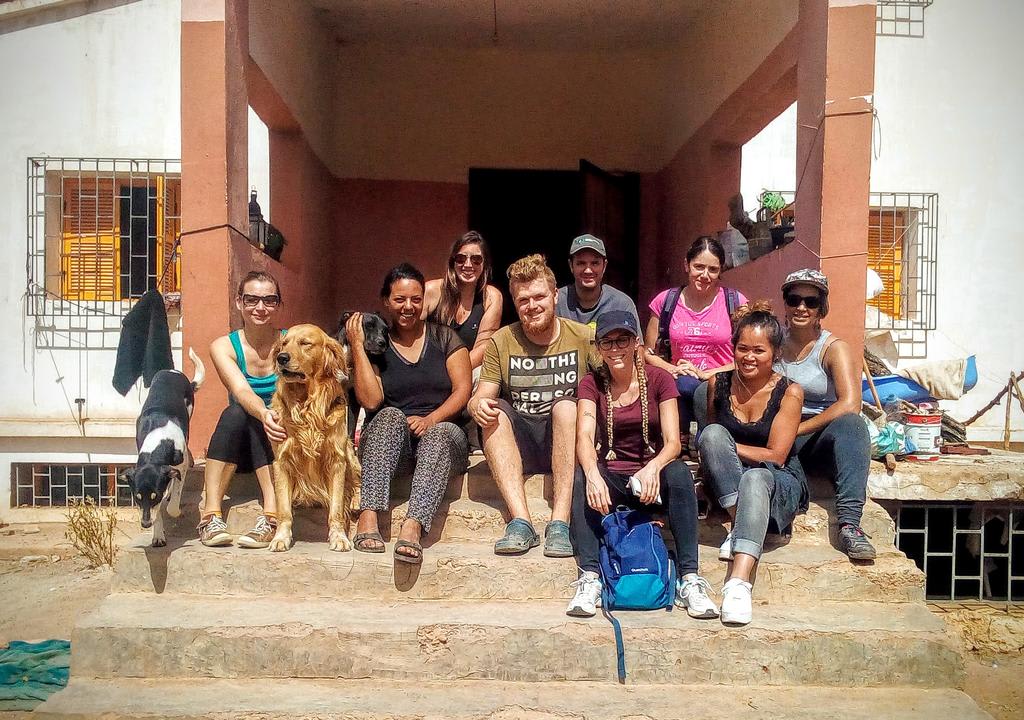 Working in a hostel is probably not the first thing that comes to your mind when you think of volunteer jobs, right?

It might not be the most altruistic form of volunteering, but it is one of the greatest ways to expand your horizon, meet like-minded people and learn something new every single day.
Volunteering in a hostel, hotel, guest house or home stay means getting in contact with all sorts of travellers who might share their stories with you. You'll get to know the craziest and most inspiring people!
I had a very special time at Nómada Eco-Hostel in Valparaiso, Chile. In 2017 I went there as part of my studies to help in administration and marketing. It was super nice to see that the hostel owners Dani and Nati put a lot of emphasis on environmental awareness and trained their volunteers in these areas as well.
One of our major projects was recycling, but also cooperating with various NGOs in the region, which organized beach clean-ups and other projects.
This way I was able to immerse myself in the processes of a hostel, improve my Spanish and learn about sustainable tourism all at the same time.

You can also volunteer in Surf Camps and exchange your help for a board and golden hours on the water! I wrote an article about my experience working in a Surf Hostel in Florianópolis, if you're interested in this type of volunteer work.

15. Digital Marketing, SEO and Web Development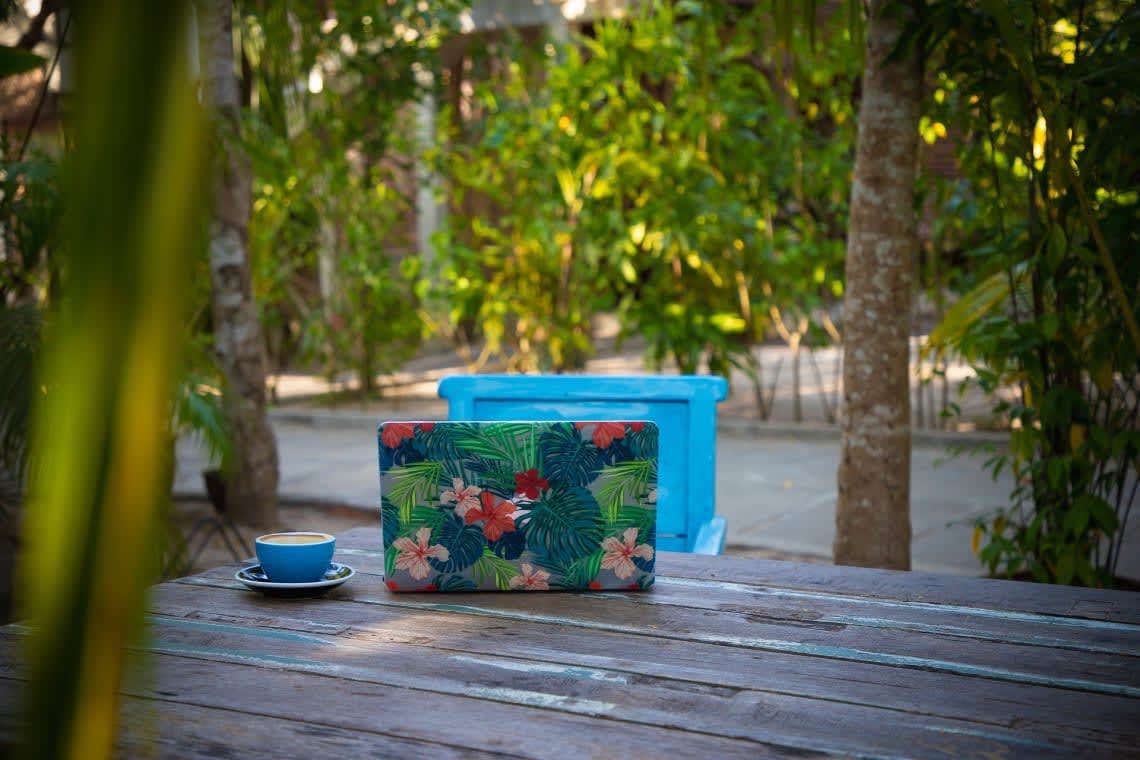 You'd love the idea of being a Digital Nomad but you're not sure if self-employment is the right thing for you? Try this type of volunteer work then!
As a volunteer in digital marketing or SEO for a hostel, a surf school or any other type of host, you can find out if the digital nomad life really is for you. Tasks may vary from:
Creating or updating websites
Writing SEO optimized texts
Managing social media platforms
Creating multimedia content like photos and videos.
Expand your knowledge by exchanging ideas and experiences with other volunteers and receive useful feedback.
The big advantage of volunteering in a hostel is that you have no expenses for accommodation. So, even if you don't have a lot of savings, you can still give it a go and don't have to fear losing anything.
Doing volunteer work in a hostel is also a great option for more experienced Digital Nomads. Most of the hosts will require your help for around 4 hours a day, so you have time for your own freelance projects.
There are jobs in digital marketing all over the world. Many of them are hostels looking for SEO experts, like this one in Recife, Brazil or this one in Jaisalmer, India.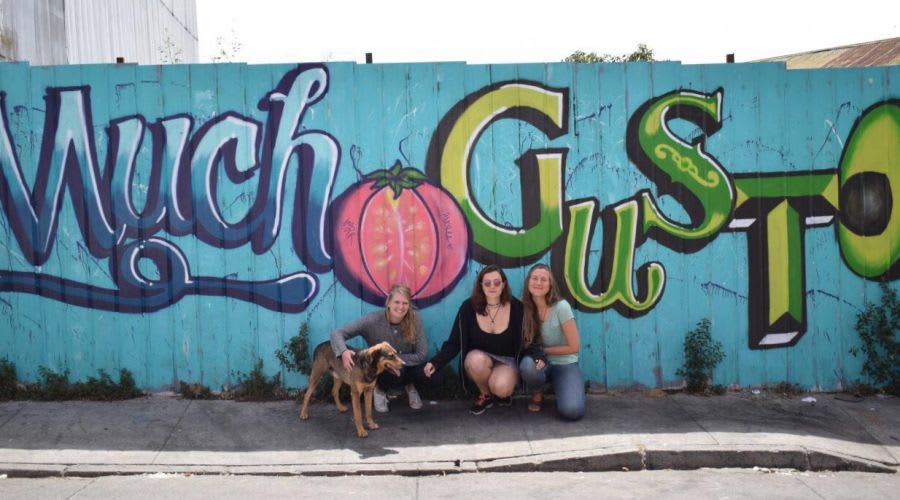 You'll also find Guest Houses looking for Software or Web Developers, like this one on the sunny Island of Gran Canaria or this top host in Lebanon.
I found another interesting experience on the Digital Nomad Island of Koh Phangan. They are developing a coworking space there and are looking for someone to optimize their SEO. Working in a coworking space is a great chance to expand your social network and maybe find colleagues for future projects.
It's not just hostels and guest houses that are looking for people with digital skills, but also farms like this horse rescue farm. Check out all Digital Marketing, SEO and Web Development Opportunities here and don't miss the complete guide to Digital Nomad Jobs.
How to choose the right type of volunteer work for you
Choosing the right type of volunteer work is extremely important. Otherwise you and your host will just lose time. Here's how to find your type of volunteer project and make it a win-win situation.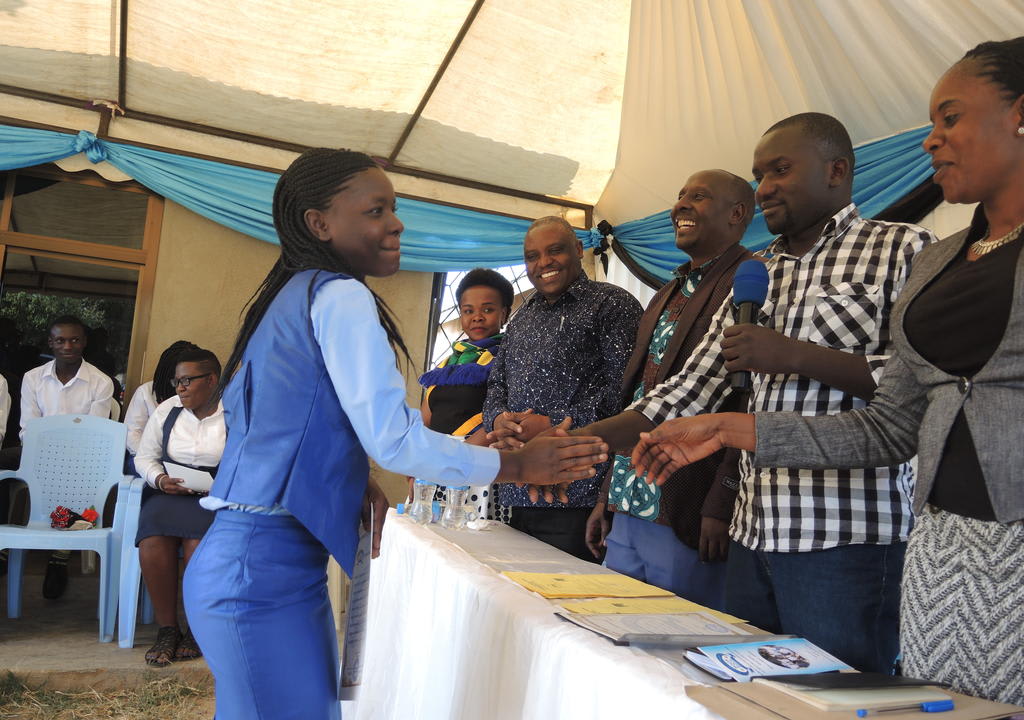 Define your goals and expectations
As you saw, there are many amazing types of volunteer work around the world. Step back a little and ask yourself what you really expect from volunteering.
Do you want to learn about a special field like permaculture, maybe to have your own little permaculture project in future? Or do you want to improve your own health? Do you want to expand your social network? Or maybe learn a language?
Finding out what your personal goals are and choosing a volunteer position this way, does not mean you're being selfish. It's actually really important to participate in something you're convinced of in order to do good work and be truly committed to the project.
Do what makes you happy
Most of us do altruistic things for personal reasons. If you love working with animals, you probably will be great at it. If you're passionate about connecting with people, go for a social project. And if you love being surrounded by nature, chose environmental volunteer work.
Don't force yourself into anything you are not interested in and never forget that finding the right volunteering program equals to finding a project that meets your needs, too.
Another way to start is thinking about a place you always dreamed to visit and checking out the opportunities available there. You're again one step closer to finding your ideal volunteer experience.
Become aware of your skills
Do you know what skills make you stand out? Talking about skills, I am referring to the professional and interpersonal ones.
That means, empathy and compassion are just as important as knowing how to teach something or how to create the perfectly optimized website.
If you are not sure about your skills, you can ask friends and family and look through the projects together. And if you're interested in developing new skills, have a look at Ayla's Video about the topic.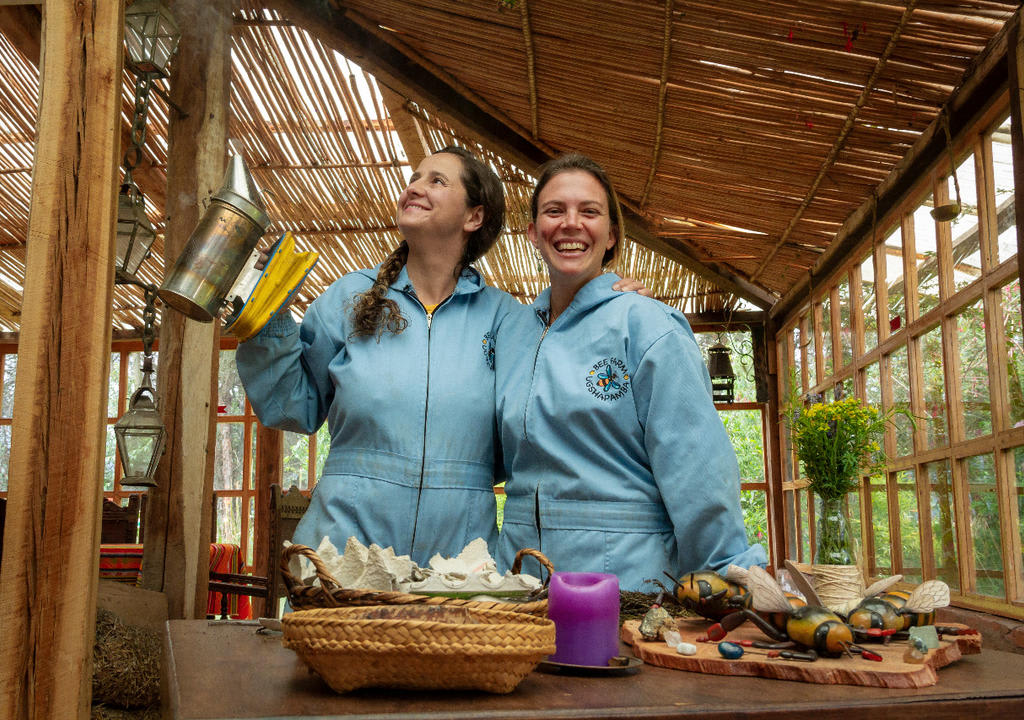 Talk to other volunteers
If you are not sure if you fit into a certain project, contact the travellers who have already been there.
They will give you useful tips and insights, so you get a better feeling for the place and type of work. It's also an option to share your doubts with any of the hosts you are interested in staying at. Communication is key!
At the Worldpackers platform, it's possible to message past volunteers and the hosts before you apply, or before you accept the role.
Combine your favourite types of volunteer work
I am a person who hates decisions. If you find it hard to make decisions, too, you can also combine several of the volunteer work types.
For example, environmental volunteer jobs are often combined with animal care. Or you can combine social volunteer work with sports, like teaching disadvantaged children how to surf.
And you can also volunteer in more than one place, doing different things, if you have the time. I bet you'll get addicted!
Check out the 10 commandments of how to be a good volunteer as well, to get the most out of your experience.
I hope I was able to give you a little insight into the world of volunteering and that you got some helpful inspiration for your next trip as a volunteer.
If you have any questions about these types of volunteer work, ask us in the comments section!